Goodbye Mac's, hello Circle K.
Hundreds of Mac's Convenience Stores found in towns and cities across Western Canada will be rebranded as Circle K by the end of 2018, the Quebec-based parent company Alimentation Couche-Tard announced Thursday.
The company announced in September 2015 that the Mac's brand would be retired. It began rolling out its Circle K brand across most of Canada in 2017 — with the exception of Quebec, where it is keeping its Couche-Tard banner with the familiar owl logo.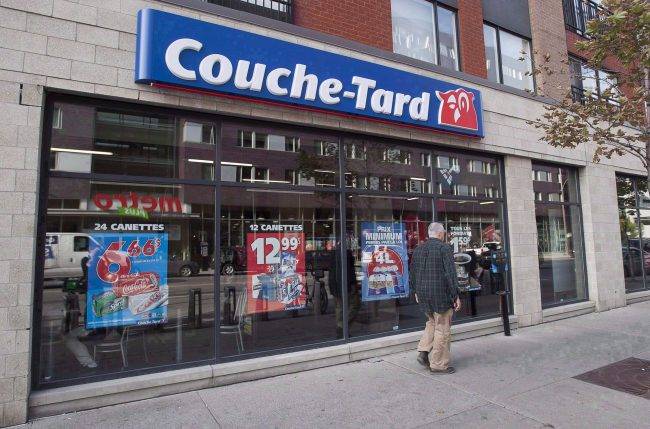 The company says while the exterior signage and logo on the staff uniforms are changing to Circle K, customers can still expect the same products in store.
"The decision to change all store locations to one global identity was given careful consideration by Mac's Canadian parent company Couche-Tard," a press release said.
"Much consideration and thought were given in making the move to one new united global brand which will be stronger than all of the individual company brands combined."
Circle K is already Couche-Tard's most widely used store banner, primarily in the United States plus 14 other countries or regions worldwide (China, Costa Rica, Egypt, Guam, Honduras, Hong Kong, Indonesia, Japan, Macau, Malaysia, Mexico, the Philippines, the United Arab Emirates and Vietnam). There are close to 4,700 Circle K stores operating around the world.
While the Circle K brand is a familiar sight in Ontario and parts of the United States, the Mac's brand has dominated in western Canada, with 305 of the stores across British Columbia, Alberta, Saskatchewan and Manitoba.
A party to launch the rebrand in Edmonton being held Friday afternoon at the southside Mac's store at 10845-61 Ave. It's one of two Mac's Edmonton stores where employees were killed during a robbery spree in December 2015.
The single Circle K brand will replace the existing Kangaroo Express, Circle K, Mac's and Statoil retail brands in the U.S., Canada, Europe and several other countries worldwide.
In an earnings call on Thursday, Alimentation Couche-Tard Inc. addressed another recent change: dumping the embattled Aeroplan loyalty program at its Esso branded convenience stores in favor of the PC Optimum program.
The Quebec-based retailer ended the Aeroplan program on May 31 and PC Optimum wasn't implemented until August.
The company said it's too early to tell what long-term impact of the change will have on consumer habits, but admitted the two-month gap between switching programs did hamper sales.
Couche-Tard said the gap contributed to a 3.3 per cent decrease in same-store road transportation fuel volumes in its first quarter, which ended July 22. Still, overall fuel volumes in Canada were up 10.5 per cent.