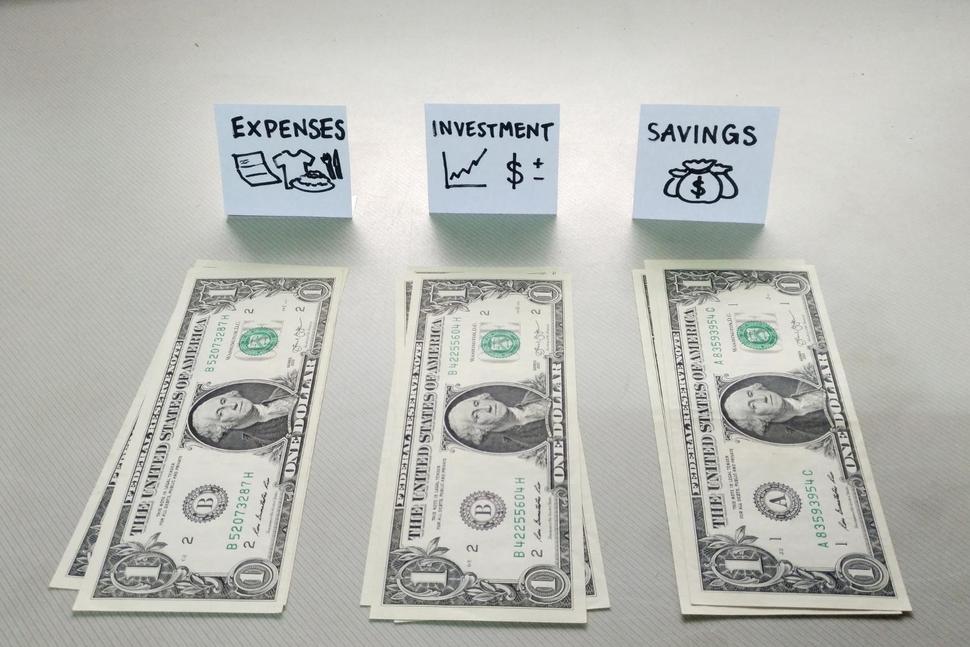 You don't have to look far to find disconcerting headlines about saving for retirement. According to the 2018 Northwestern Mutual Planning & Progress Study, one in three Americans have less than $5,000 set aside for retirement. While Americans' lack of retirement planning and subpar savings habits are a cause for concern, fortunately there is some good news: With a few smart strategies, saving for your golden years can be relatively easy. Below, we list secrets from retirees who are happily living a financially sustainable and stable retirement.
Read on to learn what successful retirees did to prepare for this life stage, and what you can implement today to ensure golden years ahead.
Focus on becoming a future millionaire. If your neighbor buys new furnishings, prioritize your own long-term commitments rather than immediately making upgrades.
"We didn't worry about keeping up with the Joneses," says Kathy Merlino, who retired early in 2012 with her husband Martin and lives in Landrum, South Carolina. Instead of using the lifestyles of others as a benchmark when making new purchases, the couple focused on what they could easily afford. "We got into a cash mentality," she says. If she and her husband didn't have the cash on hand to pay for a new couch or car, they decided not to make the purchase, regardless of what choices other people made. This allowed them to stay out of debt and save for retirement.
Live on less and invest the rest. After serving as vice president for university advancement at several universities, Bud Edwards retired in 1997 and currently lives comfortably at Asbury Solomons, a continuing care retirement community in Solomons, Maryland. In addition to saving enough to provide for his ongoing needs in retirement, Edwards has been able to help his great-grandchildren go to college and donate to causes he believes in. To get to this point, he focused on spending less than he earned. "If you earn $100, live on $90 and put the rest away," Edwards says.
The Merlinos also placed an emphasis on investing extra funds rather than spending them. "If we got a 5 percent raise and inflation was 2 percent, 3 percent of the raise went to the 401(k)," Kathy Merlino says.
If your company offers a 401(k), ask what the highest match available is and work to meet the match each year. When you approach retirement, talk to an advisor to see what percentage of the funds in your 401(k) you want to withdraw each year to be able to cover expenses and also sustain your funds throughout retirement.
Make acquiring health coverage a priority. While in retirement, Martin Merlino was diagnosed with a rare form of dementia. "While his diagnosis was a severe blow, not having to worry about the financial aspects is a huge burden lifted," Kathy Merlino says. The couple has a health reimbursement account, or HRA. This type of account is offered by an employer and can be used to help cover medical expenses during retirement. "With a health reimbursement account, we're reimbursed for all of our health insurance premiums," Merlino says.
Only some employers offer HRAs, and the exact benefits included can vary greatly, so make sure to ask your employer if this type of account is available and what expenses it covers. If an HRA is not offered through your company, check on other health savings plans, such as a health savings account. With an HSA, you can contribute funds now and withdraw them later to pay for medical expenses. If you have a high-deductible health plan, you can contribute a maximum of $3,450 as in individual in 2018, or $6,900 as an individual with family coverage.
To determine how much you could receive from an HSA during retirement, use an online calculator to see how much your contributions could grow over time.
Consider downsizing sooner rather than later. Shedding the expenses tied to a large home can increase the amount you'll be able to save and spend on other activities in retirement. "Downsizing, even a bit before retirement, can make good sense," says Timothy Wiedman of Ionia, Michigan, a retired associate professor of human resources and management at Doane University. "I sold a house that was way too big for my needs in retirement," he says, noting that his multilevel home had a large backyard deck, and the property included several flower beds, tall shade trees and a detached garage with a workshop. After selling it, he moved to a modern, first-floor apartment close to family and friends. By moving, Wiedman saved the ongoing costs involved with maintaining a large home and yard.
If you have paid off most of your mortgage or paid off the mortgage completely, you can free up funds from equity in the home by downsizing. You also could reduce the amount you'll spend on property taxes each year if you live in a smaller place.