Surprising only begins to describe the latest clinical study results announced by Biogen (NASDAQ:BIIB) and its partner, Japanese drugmaker Eisai (NASDAQOTH:ESALY). On July 5, the two companies reported positive topline results from a phase 2 clinical study of experimental Alzheimer's disease drug BAN2401 at 18 months.
What's especially notable about the latest results is that BAN2401 had failed to meet preestablished criteria for success in an analysis conducted 12 months into the study. Needless to say, at that point, there was considerable skepticism about the drug's prospects.
Now, though, the potential for BAN2401 to make a difference for Alzheimer's patients looks real. Biogen's share price soared nearly 20% the day after the results were announced, instantly turning around a dismal year-to-date performance. Does BAN2401's promise make Biogen stock a smart pick to buy now?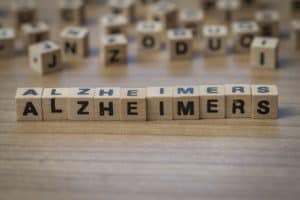 A really big deal
It could be tempting to write off the importance of these trial results. Many other drugs have looked promising in phase 2 studies, only to crash and burn in phase 3 testing. Is the BAN2401 study really a big deal? Actually, yes.
There are competing schools of thought on what causes Alzheimer's disease. Most of the research efforts so far have focused on what's called the amyloid hypothesis. This hypothesis got its start — and its name — after scientists discovered that Alzheimer's disease sufferers had accumulated amyloid protein in their brains. The thinking is that these amyloid deposits cause the disease by interfering with communication between brain cells and ultimately causing brain cells to die.
However, so many drugs that focused on addressing amyloid buildup have failed to improve the symptoms of Alzheimer's disease that it has cast doubt on the hypothesis. Among the major pharmaceutical companies to have had such amyloid-focused candidates flop are Eli Lilly, Merck, Johnson & Johnson, and Pfizer.
The latest results for BAN2401, however, showed improvement on two key fronts. First, the drug slowed progression in Alzheimer's disease by a statistically significant amount. Second, it reduced the amount of amyloid accumulated in the brains of patients by a statistically significant amount. These positive results were observed among patients taking the highest dose of the drug — 10 mg/kg biweekly. Biogen and Easai noted that this dose began to achieve improvement in Alzheimer's disease progression at statistically significant levels as early as six months into treatment.
Quotes from Alzheimer's disease experts underscored just how big of a deal this study was for BAN2401, and for the amyloid hypothesis more broadly. Dr. Jeff Cummings, director of Cleveland Clinic's Lou Ruvo Center for Brain Health, stated that the results were "impressive and provide important support for the amyloid hypothesis." Eisai's chief clinical officer and chief medical officer, Dr. Lynn Kramer, noted that the study "further validated the amyloid hypothesis." And Dr. Alfred Sandrock, Biogen's chief medical officer, said that the data "underscores that neurodegenerative diseases may not be as intractable as they once seemed."
Rethinking Biogen's prospects
Biogen has three candidates in phase 3 clinical testing. Two of them, like BAN2401, target the treatment of Alzheimer's disease. And both, also like BAN2401, seek to reduce amyloid accumulation in the brain.
E2609, which Biogen is co-developing with Eisai, inhibits beta-secretase 1 (BACE1), an enzyme involved in the production of amyloid. Other BACE1 inhibitors targeting Alzheimer's disease haven't been successful. Most recently, Merck threw in the towel on verubecestat after the BACE1 inhibitor failed to achieve improvement in a phase 3 clinical study.
The more promising late-stage Alzheimer's disease drug for Biogen is aducanumab, which it is co-developing with Neurimmune Holding. Like BAN2401, aducanumab is an amyloid-beta monoclonal antibody that binds to amyloid proteins. Aducanumab ranked third on market research firm EvaluatePharma's list of top pipeline assets in the biopharmaceutical industry.
GlobalData analyst Tom Moore thinks that BAN2401 could generate peak annual sales of more than $1 billion if it earns FDA approval. Terence Flynn of Goldman Sachs projects peak annual revenue for aducanumab of $12 billion. To put these estimates into perspective, Biogen's total revenue in 2017 was a little under $12.3 billion.
Here's the bottom line: If Biogen is successful in Alzheimer's disease, the biotech stock should produce tremendous returns over the next several years. And the recent results for BAN2401 could mean that the company's chances of success look better than they've ever been.
Time to buy?
So is now the time to buy Biogen stock? Only if you're willing to take on an enormous level of risk.
Remember, every word used to describe the potential for BAN2401 and aducanumab is tentative in nature. There's still a long way to go for both drug candidates. There is still a significant likelihood that either or both will ultimately fail to deliver — just like most Alzheimer's disease candidates have failed to before.
At the same time, Biogen's flagship multiple sclerosis (MS) franchise faces stiff competition. Much of the biotech's revenue growth has been driven by its spinal muscular atrophy (SMA) drug, Spinraza, but sales acceleration will likely ease off for that drug. Also, AveXis, which was acquired by Novartis in April, has a gene therapy targeting SMA that could reach the market next year. That would be particularly bad news for Biogen.
Biogen is the kind of stock that could either be a big winner or a big loser, depending on the outcome of its clinical studies. In my view, it's more of a bet than an investment at this point. That could change, however, as more data becomes available about its pipeline candidates, especially aducanumab. My suggestion is to keep Biogen on your radar, but hold off on any action for now.
This article originally appeared on The Motley Fool.