'As if someone had given me a big chunk of gold or diamond I'm going to cherish it'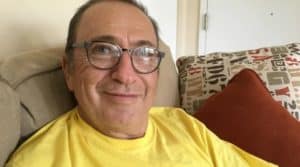 An Island man who has been advocating for kidney donation and spent more than five years on dialysis finally has a new kidney.
Although he has a lot of medications to sort through now, you won't hear any complaints from Tom Eldershaw of Souris, P.E.I.
"It is a gift, that's the way I look at the kidney I have — as if someone had given me a big chunk of gold or diamond I'm going to cherish it and do whatever I can to make it work for as long as I can," said Eldershaw.
Dialysis was part of Eldershaw's life three times a week, four hours per session for half a decade. A lifetime of high blood pressure had taken its toll, and he developed kidney disease.
Be a donor — you've got a spare, share it.
— Tom Eldershaw
The wait for a kidney felt very long.
"Every time the phone rang, you think 'This is it, we're going!' You pick up the phone and no," he said. "Very frustrating." He became depressed, he said, and needed anti-depressants.
Eldershaw tried to find a donor himself, but was unable.
'It's working great'
Eldershaw finally got the call earlier this spring and immediately headed for Halifax to get the transplant. He'd gotten that call and taken the trip twice before, only to be disappointed when the transplant didn't happen.
This time, within hours Eldershaw was prepped for surgery and he saw the kidney wheeled in beside him.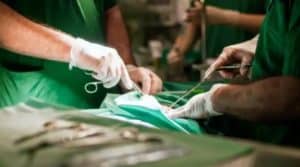 "I thought myself it looked terribly large, and I didn't know where they were gonna pack it but they got it in there and it's working great," he said.
The kidney came from someone who recently died. Eldershaw knows nothing about the identity of the donor, but he wants their family to know what a difference the donation has made. He plans to write them a letter, he said.
"Thank them, tell them I'm sorry for their loss and tell them that there's two parts of their son or daughter, their child, still out there working."
Share your spare
Eldershaw has been an advocate for live kidney donation — something he plans to keep up. He'd like to see health-care systems do more to educate people about the process.
With 130 Islanders on dialysis, he believes there's a potential match for everyone.
"Be a donor — you've got a spare, share it."
Eldershaw is now focusing on his recovery, enjoying his newfound energy, and hoping to return to work in the fall.
"I thought I was doing really well on dialysis, then I got a kidney and realized wow, there's nothing like having a kidney," he said. "It was night and day, it was unbelievable."
In hospital in Halifax, Eldershaw also made friends with a man who received the other kidney from the same donor — they plan to get together and enjoy life on P.E.I. this summer.