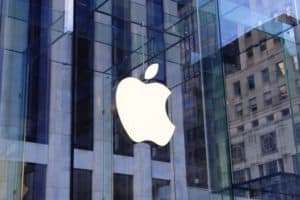 There is now more evidence suggesting that Apple is working on its own smart glasses for augmented and virtual reality experiences. In a new job listing, Apple is seeking to hire a 3D user interface engineer to "drive the next generation of interactive experiences for our platform."
"You will work with some of Apple's most advanced technologies including the Augmented Reality (AR) and Virtual Reality (VR) support offered in ARKit and Metal 2," Apple said of the 3D UI Frameworks Engineer position within The Technology Development Group in a job post spotted by 9to5 Mac.
A prior report suggested that Apple could ready its AR glasses by 2020, with company exploring wireless technologies to create a consumer-friendly untethered augmented and virtual reality experience. Unlike some current AR and VR solutions on the market today, Apple's implementation will reportedly not need trackers or cameras. Instead, all the hardware will either be packed into the glasses or an accompanying box. The headset will rely on the WiGig 2.0 wireless standard to communicate with the box, eliminating clunky wires.
"We have been and continue to invest a lot in this," Apple CEO Tim Cook said in a 2016 earnings call when asked about the technology. "We are high on AR for the long run, we think there's great things for customers and a great commercial opportunity."
Apple's mixed reality glasses would be a natural progression of the company's efforts in the augmented reality space. Apple has been experimenting with AR through its smartphones. The iPhone X, for example, allows users to create AR emojis called Animoji, and Apple allows third-party apps to deliver AR capabilities by using the cameras on its smartphones.
In addition to software, Apple had also been working on the hardware side for its glasses, and the company had filed a patent application for a lens system that would allow for a more compact set of glasses. Given that AR glasses are worn on the face, reducing the bulk and weight of the glasses would lead to a more comfortable experience, especially if the glasses are worn for a longer duration.
When it launches, Apple's mixed reality glasses will face competition from Microsoft, Facebook, HTC, and others. Microsoft is pushing its Hololens at enterprise customers, while less expensive Windows Mixed Reality headsets are designed for AR experiences on Windows 10. Facebook's Oculus and HTC Vive are also popular options.