Hearing is a key ingredient of health, says professor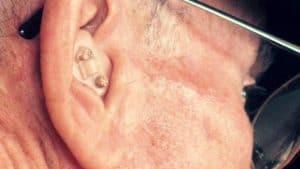 Islanders who are over the age of 50 who have never worn a hearing aid can get a free hearing assessment if they're willing to be part of a national study.
Kathy Pichora-Fuller, a psychology professor at the University of Toronto who also has a background in audiology, said the study is looking at ways to encourage people to take action earlier when they sense a loss of hearing.
Activity is what keeps us healthy.
— Kathy Pichora-Fuller
Pichora-Fuller said many people wait decades before getting assessed, which can have negative impacts on your quality of life.
"People with hearing loss have more falls, people with hearing loss are at higher risk for dementia, and on and on the list goes," she said.
"What can we do about this? Because it's not just going to get people hearing better and communicating better, and maintaining their social activity, which in turn is going to include their opportunities for physical and mental activity, and activity is what keeps us healthy."
Hearing is a key ingredient for health, said Pichora-Fuller, such as exercise and a proper diet.
She hopes to get 3,000 participants from across the country. The free assessments are done through Connect Hearing, which has locations in Charlottetown and Summerside.