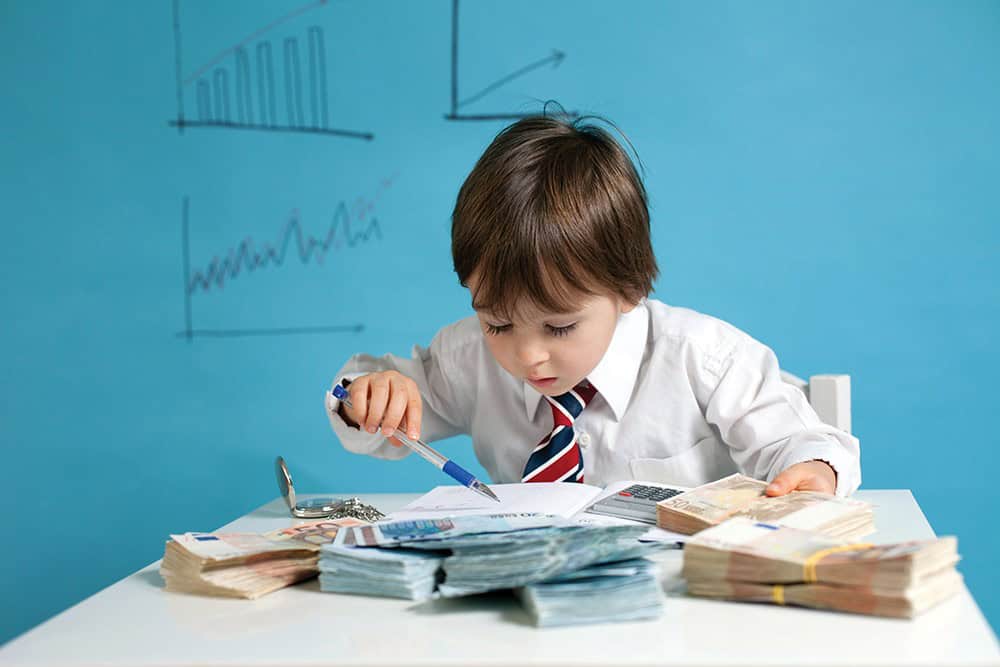 Worried about sending your kid out into the world? You should be.
As it stands, about 1 in 5 children in the U.S. don't meet baseline levels for financial literacy proficiency, according to the often-cited PISA 2015 Financial Literacy assessment.
That can become an issue when they need to make a budget, find affordable housing or start repaying college debt — otherwise known as "adulting."
Not surprisingly, students who are required to take personal finance courses have better average credit scores and lower debt delinquency rates as young adults, according to data from the Financial Industry Regulatory Authority's Investor Education Foundation, which seeks to promote financial literacy.
A new parents, kids & money survey from T. Rowe Price also found that young adults who received some financial education in school are more likely to have good savings habits compared with those who did not.
And still, parents can't rely on their kids getting the money lessons they need in the classroom. While financial education varies dramatically from state to state, a survey from the Council for Economic Education found that the number of states requiring a course in personal finance has held steady at just 17.
That means mom and dad are left to fill in the gaps. (Meanwhile, there are also now adulting classes, which aim to teach basic money management as well as other life hacks, such as how to fold a fitted sheet or open a bottle of wine without a corkscrew.)
Young adults who discussed money with their parents are even more likely to have a budget, more likely to have an emergency fund, more likely to put 10 percent or more of their income toward savings and more likely to have a retirement account, T. Rowe Price said.
Still, when it comes to adulthood, 64 percent of 18- to 24-year-olds felt unprepared to deal with real-world finances.
"Adulting may be a bigger challenge for those who didn't receive any financial education at school or home as kids since they're less likely to have a budget, an emergency fund and retirement savings," said Stuart Ritter, a senior financial planner at T. Rowe Price and the father of three.
In addition, "the decisions about retirement savings and health-care plans that young adults need to make have gotten more complex," he said.
Ritter suggests having conversations with your children about money more often and beginning at a younger age. "This shouldn't be 'The Money Talk' the day before they go off to college — it's about everyday teachable moments, starting early and covering all of the topics."
"We are talking to our kids about the dangers of illegal drugs long before they are facing those situations," Ritter said, "personal finance should be the same way."