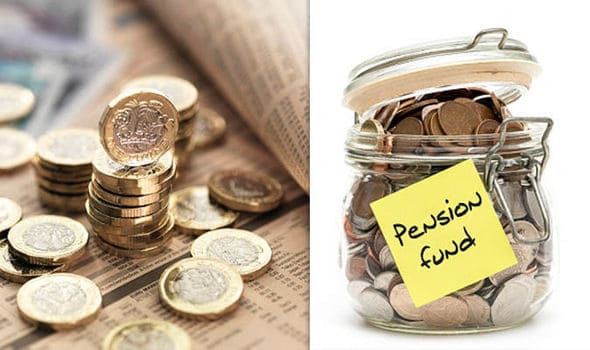 This failure is the nation's biggest single financial regret and younger generations are on course to repeat the mistake.
Putting money aside for the future is never easy, but as inflation hits 3 per cent a year while wages lag behind at just 2.5 per cent, it is getting harder all the time.
Savers have also been punished by years of record low savings rates, with the average easy access account paying just 0.49 per cent, rising to 0.79 per cent on cash Isas, according to MoneyFacts.co.uk.
Every adult can save up to £20,000 in an Isa before April 5, plus another £4,128 for children or grandchildren through a Junior Isa, with all returns free of income tax and capital gains tax
You can also save in a personal pension and claim tax relief on your contributions.
Even if you can only afford to save small amounts, doing something is better than doing nothing at all.
Delaying saving is the nation's single biggest financial regret, with just over half of all working people wishing they had started earlier and put away more, according to new research from insurer Aegon.
Pensions director Steven Cameron said with the state pension unlikely to provide an adequate income people need to save early and often: "Join your workplace pension or save into a personal pension if self-employed and make sure you are paying in enough."
Think twice before taking advantage of pension freedoms to start cashing in your pot from age 55.
Cameron added: "If you access your pension pot too early it may not be there when you really need it."
With the average retiree spending £208 a week but the basic state pension just £122.30, savers need to plug a deficit of £85 per week, or £340 a month.
Figures from charity Age Partnership show one in four retirees is struggling to do that and more than one in three underestimated how much money they needed to live comfortably in retirement.
As a part of Global Money Week 2018, experts are calling on the older generation to encourage younger family members to save.
That task has been made harder by the Bank of England's decision to hold interest rates near zero for nine years, destroying the incentive to save and fuelling a house price boom.
Banks and building societies are also part of the problem. Three years ago City watchdog the Financial Conduct Authority said banks have failed to remedy the flaws it found in the savings market in 2015, when the average rate on a closed branch-based account was just 0.1 per cent.
Sarah Coles, personal finance analyst at Hargreaves Lansdown, said very little has changed: "Savers who do not switch get far less in interest than those who do. Savers must shop around for better rates."
Nationwide Building Society offers a best buy easy access cash Isa at 1.30 per cent on £1 and above, while Charter savings Bank pays 2.25 per cent on £1,000 fixed for five years.
It is not all doom and gloom: savings rates are creeping up and the workplace auto-enrolment scheme has given eight million mostly lower paid workers a workplace pension for the first time.
Stock markets, too, have risen strongly since 2009 to reward those willing to take a risk with their money.
The Isa season is upon us so do not waste this latest opportunity to boost your savings pot.