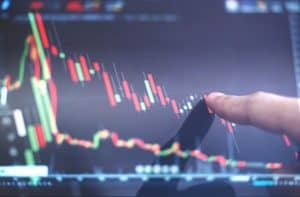 What happened
Sierra Wireless (NASDAQ: SWIR) shares fell 17.6% in February, after the company reported its fourth-quarter results early in the month. Both sales and net income grew year over year, but investors were disappointed with management's guidance for Q1 2018.
So what
Investors appeared to overlook Sierra's strong fourth quarter, which included a revenue increase of 12.6% to $183.5 million and earnings of $9.2 million, or $0.28 per share. Sales from the company's main revenue segment, OEM solutions, ticked up 3.4%. Revenue from Sierra's Internet of Things (IoT) segment jumped by 73.5%, and enterprise solutions sales popped 52%, to $31.8 million.
What investors didn't like was the fact that Sierra's management said on the earnings call that the company will incur a few one-time costs that will negatively impact its financials in the first quarter. At least one of the charges will include a network upgrade for Numerex, a company Sierra recently acquired.
The result of the non-recurring expenses means that Sierra's top line will be in the range of $181 million to $189 million in the first quarter and adjusted earnings per share will be $0.04 to $0.10. That's not bad, but it falls far short the $0.22 per share that analysts were previously estimating.
Now what
The good news is that Sierra's management doesn't anticipate these expenses weighing down sales or earnings going forward. On the conference call, Sierra Wireless CFO David McLennan said, "We expect non-GAAP operating expenses in Q1 to be unusually high at approximately $59 million and not an accurate reflection of our go-forward OpEx run rate," and added that, "[E]xpenses associated with the upgrade and migration to be incurred mostly in Q1."