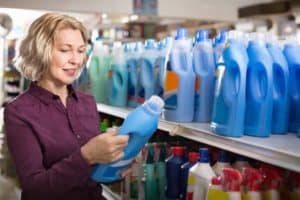 What happened
National retailing chain Target (NYSE: TGT) rose 15% last month, according to data provided by S&P Global Market Intelligence. That was good enough to significantly outpace the 6% gain in the broader market.
Target's stock is still trailing the market over wider time periods, having made up essentially no ground since early 2015.
So what
January's spike occurred as investors grew confident that Target had a solid holiday selling period. The company revealed healthy demand trends early in the month, with comparable-store sales rising 3.4% in November and December, compared to management's earlier target of just a 1% gain.
Customer traffic was positive, and Target also enjoyed booming growth in its digital sales channel.
Now what
Shareholders will be eager to find out whether that sales growth corresponded to improved profits or if the retailer instead needed to slash prices to keep inventory moving through the system. That profitability data will be available in Target's full fourth-quarter results, likely due out toward the end of February.
For now, though, the company is on track to post slightly positive growth for 2017 (in the neighborhood of 1%) compared to a 0.5% decline in 2016. Management is hoping to extend that modest recovery into its second year in 2018.