Adventure Smart B.C. surprised by how few people actually check conditions before heading into backcountry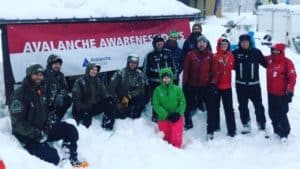 Advocates for backcountry safety in B.C. say they're surprised by how many people head into remote areas without truly knowing what awaits them.
On Saturday officials with Adventure Smart B.C., local search and rescue groups, and B.C. Parks talked to people snowshoeing on Mt. Seymour as part of regular engagement and education about avalanche safety.
Marc D'Aquino with Adventure Smart B.C. says people want to stay safe, but they need to do more.
"A lot of people did not even know today that [the avalanche risk is] high in that backcountry right now," he said. "So there's good risk and if you don't have the training you shouldn't be out there."
There is currently significant avalanche danger across the province according to Avalanche Canada, with many areas above the tree line at high risk.
A week ago a Calgary man died skiing near Fernie B.C. died after being caught in an avalanche.
D'Aquino says Adventure Smart B.C.'s mission is to push the 'three Ts' to people wanting to get out into the backcountry.
They are trip planning, proper tools and training.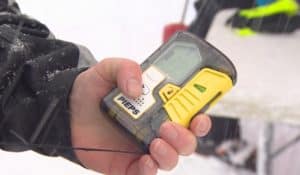 Tyler Branzon stopped at the engagement event on his way to snowshoe with friends up Dog Mountain near Mt. Seymour for the first time.
He said his group ended up doing more preparation from what he learned.
"Just letting people know where we're going before we head out," he said.
Part of the engagement demonstrated how to properly use signalling devices or beacons if you get trapped in an avalanche.
North Shore Rescue, which conducts more than a hundred rescues every year, is often preaching the importance of 10 essentials for trips.
They are:
Lights.
A signalling device.
A fire starter.
Extra clothes.
A pocketknife.
Shelter.
Water.
A first-aid kit
A compass or navigation tools such as a GPS.
A cellphone.
While officials like D'Aquino encourage people to take training courses, Avalanche Canada does offer an online tutorial.