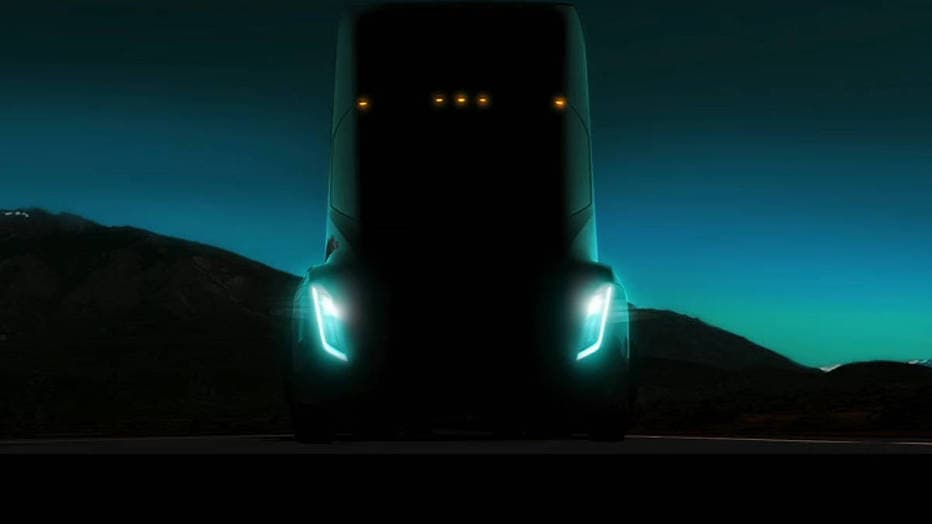 Daimler, Bosch and Warren Buffett are all racing to electrify trucking
Tesla CEO Elon Musk announced earlier this year that an all-electric semi was already in development. He later teased its driving impressions during a Technology, Entertainment and Design conference. While the company plans to show off its electrified rig in coming days, Tesla is already facing competition from some of the industry's heaviest hitters: Daimler, Cummins, Bosch and a Warren Buffett-backed Chinese venture called BYD.
Many know Daimler for either its role in the Daimler Chrysler years or as its role as a parent company for Mercedes-Benz. Some might not know that the company is deeply positioned in the big rig world — it owns or has a stake in Fuso Trucks, Freightliner, Western Star and BharatBenz. This year at the Tokyo Motor Show, Daimler showed off its concept e-Fuso Vision One concept — an electric Class 8 truck concept with 220 miles of range, which is right in line with Tesla's efforts.
Cummins, known for its diesel engines, already showed off its Aeos concept with a range of around 100 miles. According to Automotive News, Cummins is reportedly starting production of the electric rig in 2019. Like Cummins' efforts, Bosch, traditionally viewed as a parts supplier, is teaming up with heavy trucking upstart Nikola Motor Company to develop a long-range electrified hauler. Of course, this isn't quite in line with the Tesla truck since the Nikola will be powered by a hydrogen-electric powertrain said to have over 1,000 miles of range.
BYD might not register any bells, but it's backed by billionaire Warren Buffett. The China-based company builds just about everything with wheels and specializes as a battery maker. Also according to Automotive News, the company has already lined up contracts with the U.S. Postal Service and other agencies to deliver electric vehicles. BYD also electrifies buses — a market Tesla seems to have missed talking about.
Of course, with the early onset of electrification, it'll be interesting to see how these big rigs stack up to the use and abuse thrown at heavy trucking equipment. More interesting, time will tell who rises to the top of the heap. Tesla plans on unveiling its electric semi Nov. 16 at 8 p.m. PST in a livestream