Brokers have limited capital for high-value trades: EFG-Hermes

Pakistan to be added to MSCI's emerging market index on June 1
EFG-Hermes Holdings SAE expects Pakistani equities to be so popular with overseas funds this week that the country's stock market could attract more money than it can handle the day before MSCI Inc. restores the nation to emerging-market status.
Don't miss: Cannabis is saving lives and changing the medical world – This company is a sure bet
As much as $500 million may gush into the nation's equities on May 31, said Ali Khalpey, chief executive officer frontier markets at the Cairo-based investment bank. The single-day inflow, if it comes to pass, would compare with the $532 million Pakistan received in all of 2010. The benchmark KSE100 Index has risen 6.8 percent this month to a record.
"It's a big number and there isn't enough capacity in the system to handle the volume and value we expect," Khalpey said. "We have worked with similar investors when Qatar and the United Arab Emirates were upgraded by MSCI. The flows won't be staggered. Tracker funds have to execute on the day."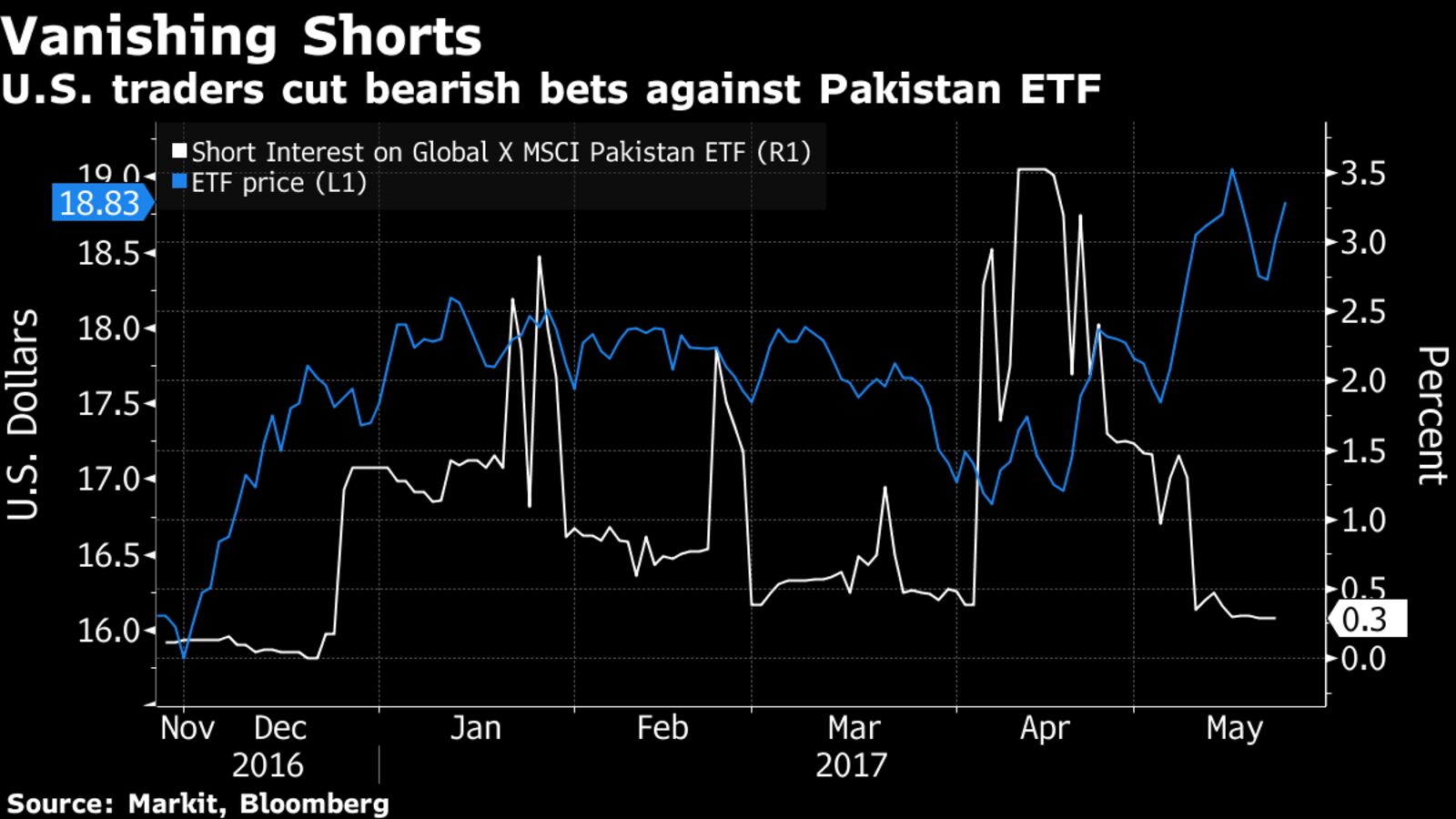 Khalpey was in Karachi to open the EFG-Hermes' office. Here are the highlights from his interview with Bloomberg News.
Also see: Is this the end to banking as we know it?
What do you expect to happen on the day before the upgrade?
"It is a big event for Pakistan but I don't think it is ready for it. Brokers are limited by the capital they have. They need to put up an average 20 percent margin on foreign trades. How many of them on aggregate can put $100 million cash?. Everyone is looking forward to it, but I'm not. It is going to be a massive headache."
Will frontier investors abandon Pakistan?
"Pakistan has been a phenomenal market for years. Most frontier managers are aware of the index upgrade and won't be fixated. My expectation is people will halve their weighting. Pakistan still has a good long-term story. Some people may sell down in this re-balance but I don't think we will see them going to zero."
Top News: Bullfrog Gold Raises $816,000 Of Equity To Advance Its Nevada Gold Project
Which other markets will those funds head to?
"Argentina, Vietnam and Nigeria could be among the beneficiaries. A lot of people haven't owned Nigeria, though there have been some reforms in the forex side. If you believe there are going to be structural reforms, Nigeria is a good place to have a look. Argentina and Vietnam have seen massive outperformance."
What are EFG Hermes' plans for Pakistan?
"The biggest change we're going to bring is that we will be an institutional stock broker, which I think is the first in Pakistan without a sponsor. We tend to start with stockbroking, provide execution capacity and research. Once we have established that we do investment banking with partners. That's our goal."
Which other markets do you plan to enter?
"Kenya, Nigeria, Bangladesh and Vietnam are potential markets. It will be a combination of greenfield startups or acquisition of smaller businesses that we grow. We will be in Africa shortly, and in the next 18 months have our footprint in two countries."