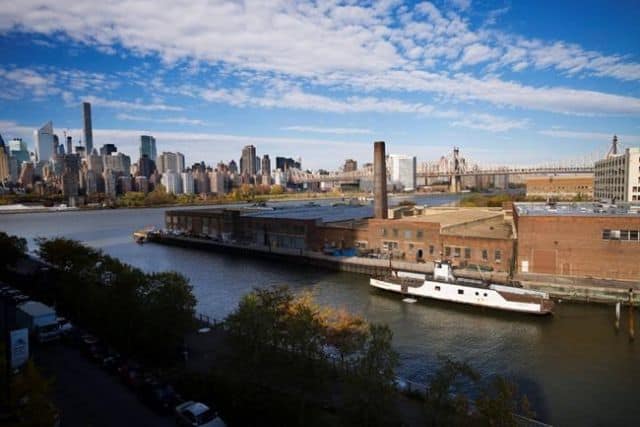 UPDATE 7:30 a.m.
Amazon names New York City and Arlington, Virginia as the two sites for its second headquarters.
More info coming.
ORIGINAL 5:30 a.m.
The communities that are expected to become homes to a pair of big, new East Coast bases for Amazon are both riverfront stretches of major metropolitan areas with ample transportation and space for workers.
But there are plenty of differences between New York's Long Island City and Crystal City in northern Virginia.
Set within eyeshot of the nation's capital, Crystal City is a thicket of 1980s-era office towers trying to plug into new economic energy after thousands of federal jobs moved elsewhere.
Rapidly growing Long Island City is an old manufacturing area already being reinvented as a hub for 21st-century industry, creativity and urbane living.
Seattle-based Amazon, which set out last year to situate one additional headquarters but is now expected to open two, has declined to comment on its plans. But a person familiar with the talks said Tuesday that the company will split the second headquarters between Long Island City and Crystal City.
A look at the two communities:
LONG ISLAND CITY
It's already the fastest-developing neighbourhood in the nation's most populous city, and Amazon could pump up the volume in this buzzy part of Queens.
If chosen, the neighbourhood stands to burnish New York City's reputation as a tech capital. Landing Amazon would also cement Long Island City's transformation from a faded manufacturing zone to a vibrant, of-the-moment enclave of waterfront skyscrapers, modernized warehouses and artsy-tech ambience across the East River from midtown Manhattan.
CRYSTAL CITY
If any place in America can absorb 25,000 Amazon jobs without disruption, it may well be Crystal City, Virginia, where nearly that many jobs have vanished over the last 15 years.
The neighbourhood in Arlington County is bounded by the Potomac River and the nation's capital on one side, by the Pentagon on another and Reagan National Airport on a third.
Despite its prime location and abundant transportation options, the neighbourhood has been hit by a massive outflow of jobs. The Patent and Trademark Office began moving more than 7,000 jobs out of Crystal City in 2003. In 2005, the Defence Department announced plans to move roughly 17,000 jobs elsewhere as part of a base realignment.
Arlington County has worked hard to bring in new employers, and had some success. The Public Broadcasting Service moved its headquarters to Crystal City in 2006.
Still, large swaths of the neighbourhood remain vacant. Among other challenges, the area has fought to overcome a reputation for outdated architecture.
Crystal City is populated by '70s and '80s-era office buildings. The buildings are connected by a network of tunnels populated with food-court style dining options, hair salons and newsstands. The tunnels leave the ground-level outdoor streetscape sometimes looking empty.
Brookings Institution urban planner Jenny Schuetz suggested the buildings may require an upgrade, or even replacement. But she noted that while people often associate tech companies with converted lofts or state-of-the art workspaces, many big Silicon Valley tech companies actually work out of '80s-era office buildings.
For all the talk about antiquated architecture, people who've actually worked in Crystal City appreciate its convenience and its worker-friendly features, including the tunnels.
"I loved it here," said Christine Gentry of Greenbelt, Maryland, as she ate breakfast in a largely empty food court. She works for the Patent and Trademark Office and preferred the days when her office was in Crystal City.