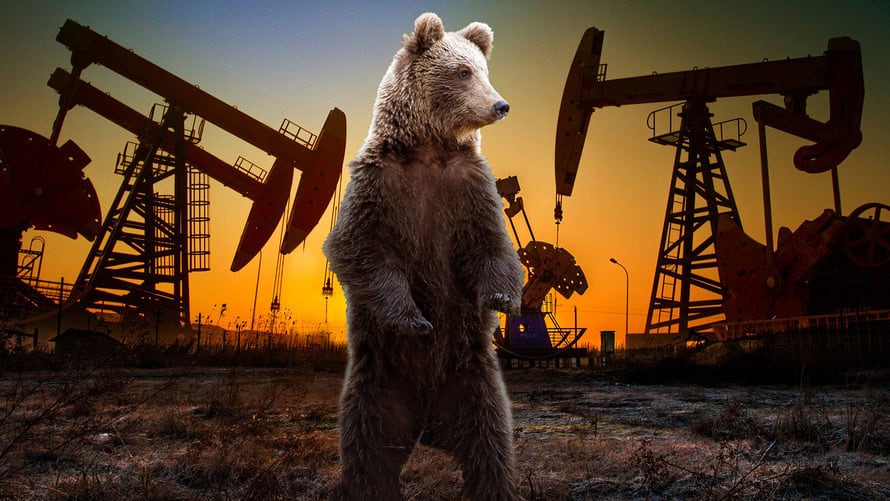 WTI crude falls from nearly 4-year high to bear territory in 5 weeks
In a volatile turnabout, the U.S. crude benchmark fell into a bear market Thursday just five weeks after hitting a nearly four-year high.
West Texas Intermediate crude for December delivery CLZ8, -0.96% on the New York Mercantile Exchange fell $1, or 1.7%, to settle at $60.67 a barrel, marking its ninth straight losing session and the lowest close since March. The finish left U.S. oil down 20.6% from its Oct. 3 peak, meeting a widely applied definition of a bear market as a pullback of 20% from a recent high.
October marked a reversal for the crude-oil market, which had rallied sharply in 2018, with gains fueled in part by fears that the Trump administration's renewal of sanctions against Iran, bottlenecks in U.S. shale-oil producing regions and strong domestic economic growth would tighten the oil market. WTI hit a nearly four-year high above $76 a barrel on Oct. 3, while Brent crude LCOF9, -0.89% the global benchmark, topped $86 a barrel. Brent is off more than 18% from its recent high.
Signs that the Organization of the Petroleum Exporting Countries, or OPEC, led by Saudi Arabia, and its allies, particularly Russia, had boosted production in anticipation of the sanctions. Earlier this month, the White House granted waivers to eight countries, including some of the biggest buyers of Iranian crude, to allow them to temporarily continue imports.
WTI is clinging to a gain for the year, up 0.5% in 2018, according to FactSet, while Brent is still up 6.1%. Thursday's close below the bear threshold means the bull market ended on Oct. 3, halting a 324-day run that began on June 21, 2017, according to Dow Jones Market Data. The bull market was the longest since a 350-day run that ended on Jan. 28, 2015.
After falling into bear territory, oil won't enter a bull market until it rises 20% from its bear-market low.