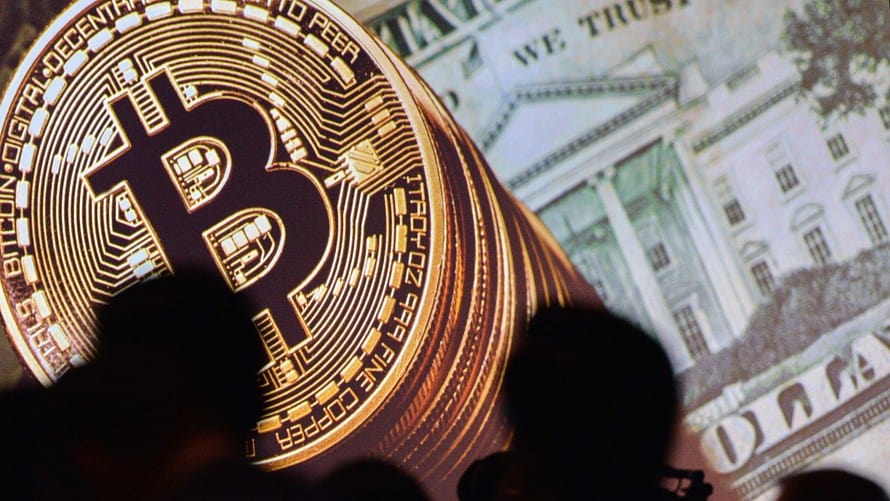 Divergence between equity and crypto volatility is a bigger story for crypto pundits, says Cboe analyst
Bitcoin was trading marginally lower Monday, but remains in its recent narrow trading range.
In Monday trading, a single bitcoin BTCUSD, +0.20% was fetching $6,393.63, down 0.6% since 5 p.m. Eastern Time on Sunday on the Kraken crypto exchange. The No. 1 digital currency has spent the last five trading sessions inside the $6,300 to $6,400 range.
As bitcoin trading ranges narrow, records continue to tumble. "As it turns out, [bitcoin] XBT futures and cryptos in general are moving with very little speed. The week ending Oct. 26th was the least volatile since futures were introduced nearly a year ago," wrote Kevin Davitt, senior instructor for The Options Institute at Cboe Global Markets.
"Furthermore, the average weekly [volatility] for XBT futures in October was around 6.6%, which is way below the average of 15.65% since inception."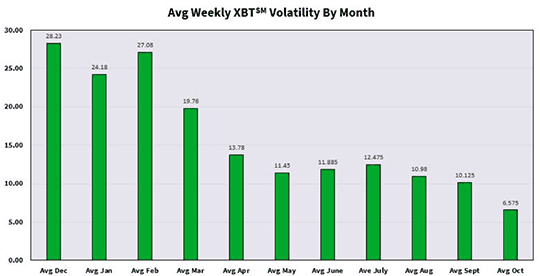 Davitt said the continuing divergence between traditional assets and bitcoin is the bigger story for industry onlookers. "The waning cryptocurrency volatility is arguably even more interesting against the backdrop of escalating global equity volatility," he added.
Furthermore, bitcoin has begun to diverge from a popular emerging market index which it had been tracking for close to six months.
What are altcoins and futures doing?
Elsewhere, altcoins, or coins other than bitcoin, were mostly lower Monday. Ether ETHUSD, +3.18% was down 1.9% at $206.51, Bitcoin Cash BCHUSD, +7.99% was trading down 0.7% at $550.80, Litecoin LTCUSD, +2.39% had lost 1.6% at $53.13 and XRP, XRPUSD, +9.88% was bucking the trend, trading 3.1% higher at 48 cents.
Bitcoin futures finished Monday in the green. The Cboe Global Markets November contract XBTX8, +0.31% finished up 0.7% at $6,395, while the CME Group November contract BTCX8, +0.39% ended Monday up 0.7% to $6,390.