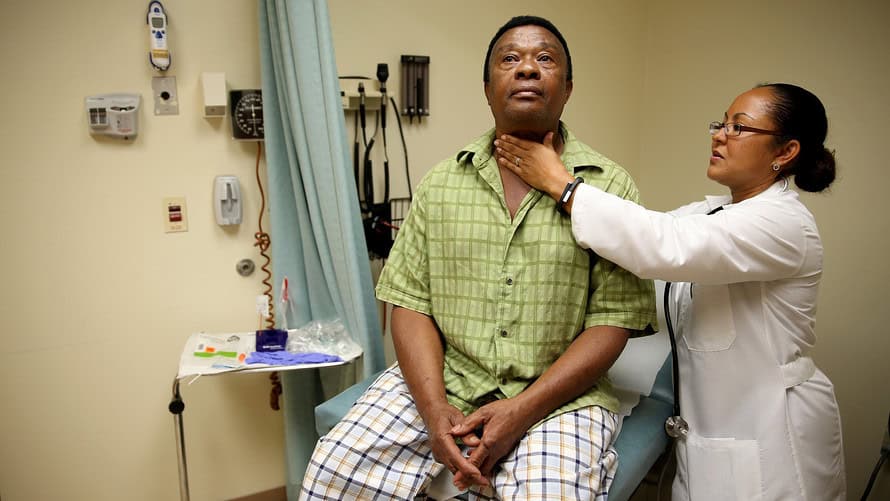 Researchers say companies could improve their bottom lines while boosting employees' mental health
Many Americans fret about their finances, but those lacking paid sick leave have come down with an acute case of anxiety.
A new study reveals that people without paid sick leave are more likely to worry about paying their monthly bills, achieving their long-term retirement goals or being prepared for an illness or accident.
Compared to counterparts who are able to rely on paid sick days when falling ill, workers without the paid leave were 1.59 times more likely to say they are "very worried" about paying their monthly bills.
They were also 1.55 times more likely to report being "very worried" about paying their rent or their mortgage, according to a new study from researchers at Florida Atlantic University and Cleveland State University.
It's the first study to look at the links between paid sick leave and financial worry. Researchers analyzed data from almost 18,000 working adults in the U.S. between the ages of 18 and 64. More than 40% of the men and women didn't have paid sick leave.
"Given worry's known relationship to health, mental health, and employment productivity, findings from our latest study are really disconcerting," said LeaAnne DeRigne, the study's senior author and a professor at Florida Atlantic University.
"For Americans who are working without paid sick leave, a day lost can translate into lost wages or even place their employment in jeopardy. This contributes to the shaky financial situation in which many families already find themselves," she said.
As of 2016, 80% of all full-time workers had access to paid sick leave, yet 31% of all part-time workers have paid sick days, according to the U.S. Department of Labor's Bureau of Labor Statistics.
Eleven states and the District of Columbia have laws requiring employers to offer paid sick leave, according to the Society for Human Resource Management. Several major cities have their own paid sick leave laws, including Austin, Texas, Minneapolis and St. Paul, Minn., Chicago, Ill., Philadelphia, Pa., and New York City.
The perils of life without sick pay have been examined elsewhere.
In June 2017, a report by the Economic Policy Institute, a progressive think tank in Washington, D.C. said one unpaid half-day off the job for a low-wage worker can cost a household its monthly budget for fruits and vegetables. The havoc on a household budget just gets more intense as unpaid days wear on, the EPI's report found. Three days off could wipe out the money allotted for utilities, it noted.
Some 87% of the highest paid private-sector workers have paid sick days, the EPI said. At the other end of the spectrum, just 27% of low wage workers have paid sick leave.
There have been some other strides, however, on workplace laws surrounding time off. New York's paid family leave laws for new mothers and fathers kicked in this year, coming after similar laws in California, New Jersey and Rhode Island. Washington D.C.'s paid family leave laws are scheduled to start in July 2020.
Some companies say you need a stomach bug or a high fever to take a sick day. But a day's break for mental health can qualify too.