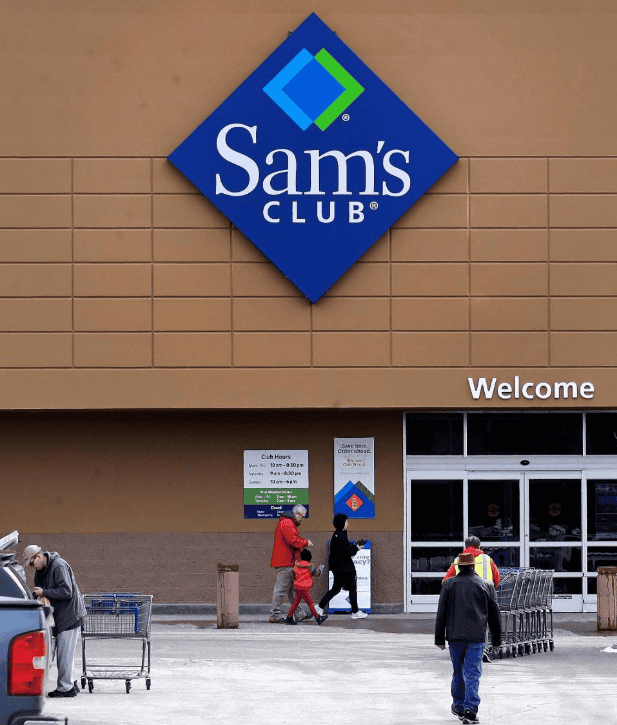 Here are five things in technology that happened this past week and how they affect your business. Did you miss them?
1 — Walmart unit Sam's Club drops cashiers at new Dallas store.
Walmart will soon open a cashier-less store called Sam's Club Now in Dallas. The wholesale club retailer is testing out new technology that eliminates cashiers by allowing customers to shop via mobile phone. Its innovative concept store will allow customers to use the Walmart app to scan barcodes on items they place in their carts. When leaving Sam's Club Now, shoppers will scan a code at the exit and then be billed for their purchases. (Source: Fox Business)
Why this is important for your business:
When two of the country's biggest retailers – let alone companies – decide to offer fully automated, cashier-less brick and mortar stores it's time for other retailers – particularly small merchants – to take notice. If the tests are successful it could mean a significant disruption in the way merchants do their business…and require a significant investment to keep up.
2 — Restaurants shrink as food delivery apps get more popular.
Recently, many restaurants have noticed that patrons still want to eat their food, but they'd rather enjoy it at home. As a result, delivery apps like DoorDash Inc., Postmates Inc., GrubHub Inc., and UberEats have made ordering in easier and are changing restaurants' business model. The number of food delivery app downloads has gone up 380% in the last three years, and research firm Cowen and Co. predicts U.S. restaurant delivery sales will rise about 12% a year to $76 billion in the next four years. (Source: Bloomberg)
Why this is important for your business:
It's not just the retail industry that's looking at significant disruptions. If you're running a restaurant you need to take notice of the explosive growth in delivery services. Your customers' tastes may not be changing, but their taste for convenience is.
3 — The Long-awaited brand-new MacBook Air finally gets retina display and Touch ID.
Apple just unveiled its totally redesigned $1,199 MacBook Air with a retina display and Touch ID. This is Apple's attempt to redefine the modern notebook computer. Meant for budget buyers who don't like the 12" model, this latest version has a high-resolution 13.30-inch screen and what Apple describes as '48 percent more color'. (Source: Tech Crunch)
Why this is important for your business:
If you're a company that uses Apple products this is good (and overdue) news. While still a little pricey compared to PCs and laptops, most of the reviews I've read have been positive. The bottom line: if you and your employees are considering an upgrade of your MacBooks, this could be the right time.
4 — Uber introduces an Amazon Prime-style monthly subscription service.
Uber has introduced Ride Pass, an Amazon Prime–style subscription service that started this week in Los Angeles, Austin, Orlando, Denver, and Miami. For $14.99 a month ($24.99 in LA), riders can lock in flat rates on all the UberX and UberPool trips they take in a month. The rates will be based on historical data and deeply discounted, saving riders up to 15% on their overall monthly travel. There's no limit on the number of rides customers can take each month, and the fares won't be subject to typical external events like weather, traffic, or surge pricing. (Source: The Verge)
Why this is important for your business:
I see two effects here. The first that if you're like many other businesses that are relying more and more on Uber (particularly when your people are travelling) this may be a good way to save as much as 15% on those transportation costs. But the second is how business models of even taxi companies like Uber are changing towards subscription services. Everyone wants that continuous revenue stream. What about you?
5 — Autonomous drone startup Airobotics raises $30 million to accelerate U.S. expansion.
This week, Israeli startup Airobotics announced it has raised a $30 million round of funding to build out its U.S. operations. The company makes a commercial pilotless drone that self-deploys and then returns to its base, where robotic arms can then change the battery and various components without human intervention. The funding will be used to continue to grow Airobotics' new North American headquarters in Scottsdale, Arizona—which will later become its global headquarters. (Source: Venture Beat)
Why this is important for your business:
Right now the drones are popular with mining companies but Airobotics is targeting other industries such as utilities and warehouses. This is not a fad. Drones continue to grow in their applications and may have an impact in your industry too.