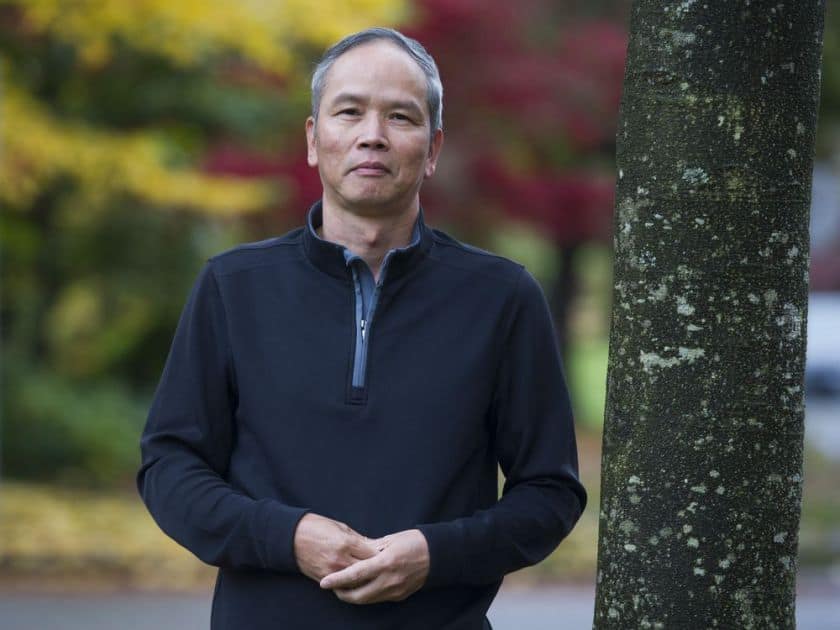 Victor Tsao, the lawyer for the defence, said Justice Voith's ruling was a "preservation of the status quo until fulsome review of the evidence can occur from both sides."
A Vancouver anti-drone technology company has been granted an injunction against a competitor and former employees it claims stole its technology.
SkyCope Technologies has spent $1.5 million to develop technology that allows users to redirect rogue drones in unauthorized zones such as airports or helipads — a valuable technology given the rise in private drone use. The company plans to market its product in North America and China.
In August, SkyCope filed a civil suit against Bluevec, a company started in 2018 by one of SkyCope's founders and former chief technology officer, Junfeng Jack Jia.
Jia was terminated from SkyCope in December, 2017, after a disagreement with CEO Eric Liu. He started his own company, and allegedly lured employees from SkyCope and used its confidential technology to develop and market its own anti-drone technology, said the civil claim.
The case is ongoing, but last week, B.C. Supreme Court Justice Peter Voith granted an injunction against Bluevec, Jia and three other defendants, ordering them to deliver the source code it uses to the plaintiff's counsel in sealed form for safekeeping.
The order barred Bluevec from competing in the anti-drone industry until Dec. 14, which marks the end of a non-competition clause between SkyCope and Jia.
It also ordered Bluevec to stop developing any anti-drone source code or software based on SkyCope's source code pending a trial.
"I'm very pleased the court has issued this injunction order," said Ken Lin, a founding adviser of SkyCope. "It demonstrates that our courts protect intellectual property and the laws in place. That's very good news for the tech industry in Vancouver."
According to court documents, SkyCope became aware in June that Jia and other former engineers who left the company in early 2018 — Leyuan Michael Pan, KunYu Eric Zhang, and Qianqi Tim Zhuang — were developing anti-drone software for Bluevec, allegedly breaching their employment contracts which include a non-competition clause for one year.
The contract also requires employees to keep SkyCope's intellectual property and business plan
The civil claim was filed after SkyCope hired a private investigator to conduct a covert operation, renting office space across from Bluevec's Burnaby office and posing as a fictitious consulting company with a client concerned about drones flying over their property.
According to the civil claim, during a demonstration of the technology at Adanac Park in Vancouver, the investigator was able to capture images from the computer, which a SkyCope engineer later identified as using coded entries that were identical to parts of SkyCope's source code.
In their response filed in court, the defendants dismissed the allegation they used SkyCope's source code as "patently false," adding its code was "developed from scratch."
The defendants also denied the employees were lured away and argued the plaintiff's civil claim was, in effect, "a restraint of trade."
Victor Tsao, the lawyer for the defence, said Justice Voith's ruling was a "preservation of the status quo until fulsome review of the evidence can occur from both sides."
He noted that after Dec. 14, Bluevec and its employees are free to compete in the anti-drone industry using their source code and software. The company is still barred from developing software or source code based on SkyCope's source code, "but Bluevec maintains that at no time did they ever use the source code or technology of SkyCope," Tsao said.
Jia and the other Bluevec employees assert they were promised certain bonuses and stock options which never materialized, said Tsao.
Jia has also filed a counterclaim seeking to recover damages for "wrongful termination."