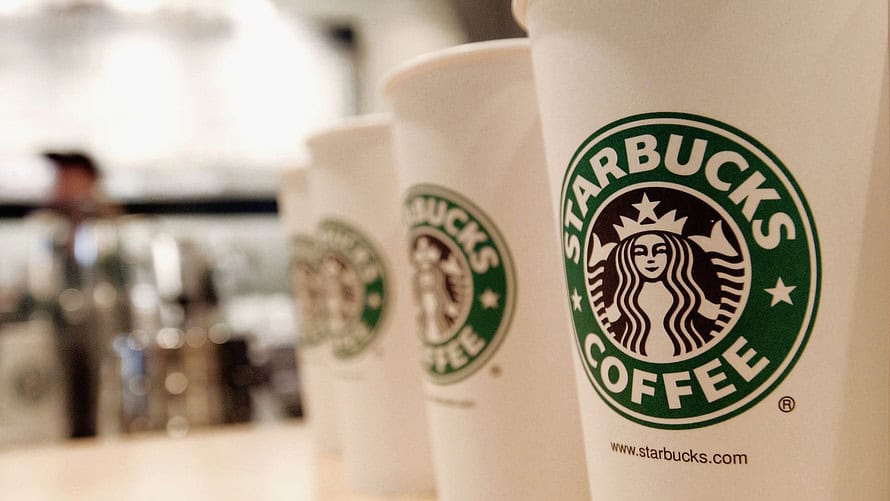 Fourth-quarter same-store sales may be lackluster, but analysts are bullish about Starbucks in 2019
Starbucks Corp. is scheduled to report fourth-quarter earnings after the closing bell on Thursday, and UBS analysts will eying same-store sales for the U.S. to see whether they've risen back to the 3% mark.
The FactSet consensus is for 2.9% growth in the Americas. Overall, same-store sales are expected to rise 2.4%.
"Following ongoing weakness from non-loyalty members, we expect an update on the number of non-MSR [My Starbucks Rewards] loyalty digital engagement members, which was last provided at six million in July," analysts led by Dennis Geiger wrote in a note.
"We continue to view this initiative as the most impactful incremental sales driver over the next couple of years, potentially significantly increasing adoption for customers that don't want to pre-load money on their account."
Starbucks' SBUX, +0.38% stock has an average overweight rating and an average $59.16 target price, according to 30 analysts polled by FactSet.
Here's what to expect:
Earnings: FactSet expects Starbucks to report earnings per share of 60 cents, up from 55 cents last year. Estimize, which crowdsources estimates from sell-side and buy-side analysts, hedge-fund managers, executives, academics and others, expects EPS of 61 cents.
Revenue: Analysts tracked by FactSet expect revenue of $6.27 billion, up from $5.70 billion last year. Estimize expects revenue of $6.26 billion.
Starbucks has beaten the FactSet revenue consensus for the past three quarters.
Stock price: Starbucks shares have rallied 12.3% for the last three months, and are up 5.7% over the past year. The S&P 500 index SPX, +1.57% is down 5% for the past three months, but is up 3.5% for the last 12 months.
Other issues:
• Starbucks is turning to better operations and beverage innovation to drive afternoon business, a part of the day the company has been focused on for a number of quarters.
"While nothing revolutionary is expected in the immediate term, a certain degree of automation should reduce manual inventory task and help to further lessen partner stress and potential afternoon service/performance," UBS wrote.
UBS rates Starbucks shares buy with a $62 price target.
• RBC Capital Markets analysts aren't holding on to high hopes for fourth-quarter same-store sales, but expect growth ahead for a number of reasons, including digital initiatives and menu innovation, which could help afternoon sales.
Analysts also think Frappuccino sales will stabilize once the company laps the first-quarter 2018 declines in that business.
Starbucks recently introduced its Halloween-themed limited-time Frappuccino, the Witch's Brew.
RBC rates Starbucks shares outperform with a $58 price target.
• Bernstein analysts are concerned about the slowdown in China and what it will mean for Starbucks, McDonald's Corp. MCD, +3.04% and Yum China Holdings Inc. YUMC, +1.57%
"Starbucks' growth has largely concentrated in Eastern cities while Yum China's has been more evenly distributed; cannibalization and its impact on unit economics bear watching as leading indicators for risk to unit growth," Bernstein wrote.
China will account for 31% of Starbucks systemwide store growth for the year, analysts note.