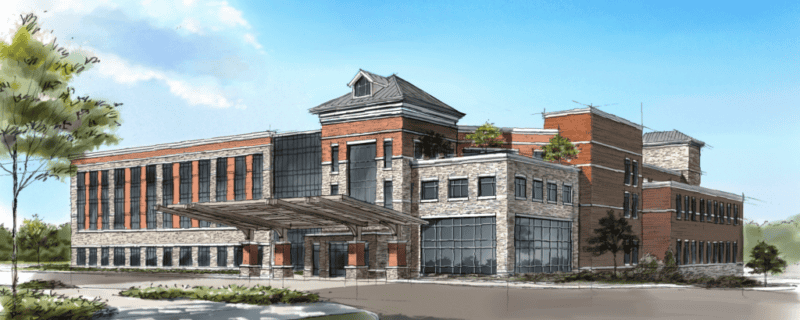 Williamson Medical Center, along with surgeons from the Bone and Joint Institute of Tennessee will offer patients a first-hand look at new Computed Tomography-guided technology that is making shoulder replacement more precise and helps restore patients' quality of life.
The free showcase event will be held on Tuesday, October 30, beginning with dinner at 5:30 p.m., followed by a presentation at 6 p.m.
Surgeons Ian Byram, M.D., Christopher Stark, M.D., Paul Thomas, M.D. and Todd Wurth, M.D. will provide demonstrations and explain how this latest breakthrough in surgeon controlled, computer-assisted surgical technology offers a patient-specific solution for shoulder joint replacement surgery.
Williamson Medical Center recently invested in the ExactechGPS® system, a new CT-guided technology for shoulder replacement that is currently the only one of its kind. According to Chief Executive Officer, Don Webb, Williamson Medical Center is one of only two hospitals in the state that are using this shoulder replacement technology.
"Williamson Medical Center and the Bone and Joint Institute of Tennessee are proud to offer world-class technology and surgical advancements for our patients. These kinds of investments are part of our overall commitment to be the region's quality healthcare leader," said Webb. "The ExactechGPS® technology provides our skilled surgeons the ability to plan and perform shoulder reconstructions with greater precision than ever before and deliver exceptional outcomes for our patients."
Successful surgical outcomes on the shoulder joint are directly related to the placement of the implants. Using this technology helps surgeons better understand each patient's unique anatomy so they can align implants specifically to their body. In complex shoulder replacement cases, using this technique allows surgeons to place implants more accurately where a few millimeters can make a significant difference.
"This is a really exciting technology, and we look forward to offering it to our patients and answering their specific questions about shoulder replacement options," says Dr. Ian Byram, a shoulder specialist at the Bone and Joint Institute of Tennessee.
The community showcase event is offered free-of-charge, however, seating is limited. Call (615) 435-6780 to reserve your seat.