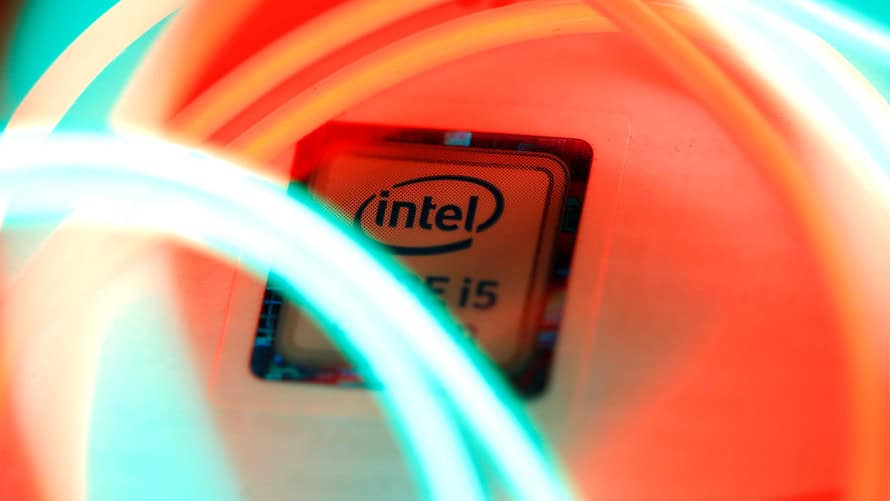 Demand and China trade wars could eventually haunt the chip giant just like smaller rivals
Intel Corp. managed to avoid the swoon in chip stocks on Thursday with far better than expected earnings, but clouds that loom on the horizon tamped down brief euphoria.
After a stream of disappointing earnings or forecasts this week from semiconductor companies like Texas Instruments TXN, -0.26% MKS Instruments Inc. MKSI, +3.49% and Advanced Micro Devices Inc. AMD, -5.19% Intel INTC, -0.81% was an unusual ray of sunshine with a big third-quarter beat. Its shares initially jumped but then fell back in after-hours trading, after investors realized its profit margins will take a hit late next year with new technology processes.
"This summer we celebrated our 50th anniversary, and this quarter was the best quarter in our 50-year history" Intel Chief Financial Officer and interim CEO Bob Swan crowed Thursday.
After surging more than 5% initially, Intel shares pulled back in after-hours trading and finished the extended session up 1.1%. Intel's shares are down about 4% year to date, compared with the S&P 500 index SPX, +1.86% SPX, +1.86% now up about 1.2% this year after the market's rout in the past few weeks.
Intel's report was quite a contrast from rivals in the chip sector this week, especially after TI said that "demand for our products slowed across most markets during the quarter." Intel said that it has benefited from stronger-than-expected demand in PCs and servers, and it focused on the high end of both of those markets in its manufacturing while giving short shrift to the low-end of the market and the Internet of Things sector.
Stacy Rasgon, a Bernstein Research analyst, said gross margin will peak in the fourth quarter for Intel and questioned whether the chip maker's growth is sustainable, especially after the disappointing forecasts elsewhere.
"If there is a broad-based macroeconomic slowdown, it can't be good for OEMS and Intel and AMD," Rasgon told MarketWatch. "The numbers are really good, the question is about sustainability."
Analysts were a bit disappointed Wednesday that AMD had not made further inroads against Intel in both PCs and servers with its new Ryzen and Epyc chips, based on a new architecture. But the hurt in AMD's quarter mostly came from a big drop in its graphics chip sales, as cryptocurrency miners lost interest in building new machines with fast graphics chips.
Intel also said it has not seen any effects yet from the U.S. trade war with China, which is placing $200 billion in tariffs on goods made in China, including some semiconductors designed in the U.S. but assembled there. Intel was one of the major opponents of the tariffs.
"We're doing a lot of work with our customers to ensure that the global supply chain can be adjusted and adapted to deal with any tariffs that come down the way," Swan said. "But it's…I think it's going to be a wait-and-see as we go into 2019."
Wait and see is going to be a common phrase for Intel investors. Tariffs could catch up to the company eventually, gross-margin contraction is likely to hurt and the company's transition to next-generation chips is still in doubt. While investors can breath easier now that this storm has passed, plenty of clouds are on the horizon.