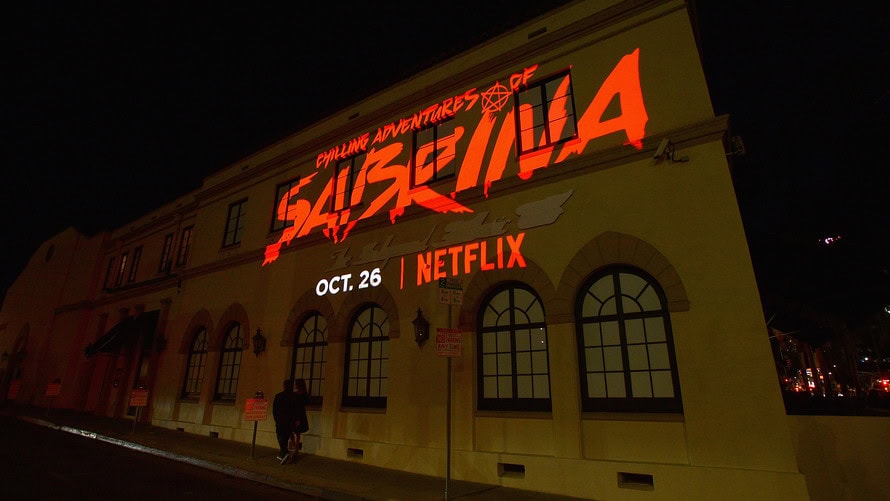 Streaming giant is tapping the junk-bond market for a second time this year
Netflix Inc. issued $2 billion of 10½-year junk bonds on Tuesday in a two-part deal that included a euro-denominated tranche, as it continues to raise the funds needed to produce its original content.
The company NFLX, +1.10% was expected to benefit in the debt sale from positive sentiment stemming from last week's strong third-quarter earnings beat and a recent credit upgrade from S&PGlobal, as it tapped the capital markets for the second time this year, according to CreditSights analysts.
The company sold 1.1 billion euros of 4.625% notes due 2029, and another $800 million of 6.375% notes due 2029.
The euro tranche priced in line with expectations. Initial price talk on the dollar notes was for a 6.25% yield. The euro note pricing was deemed more attractive by CreditSight analysts.
As far as the dollar tranche goes, "While we see a 6.25% yield as attractive given Netflix's ratings and equity cushion, concessions (about 20 basis points) have compressed meaningfully compared with previous deals (about 50 basis points in April)," analysts Lindsay Gibbons and Jay Mayers wrote in commentary published early Tuesday. "We would be buyers of the new USD tranche should it price in line with initial price talk, but would remain neutral if it were to price higher."
CreditSights is positive on the Netflix story and views it as a core dollar-denominated high-yield holding, but investors should be compensated for the risk they are taking on given the company's free-cash-flow burn, which is expected to come to about $3 billion in 2019.
Still, the company is coming to a high-yield market that has seen issuance decline 33% from a year ago, and that supply shortage combined with a well-known name should spur demand, said the analysts.
The deal marks the first time that Netflix has tapped the euro market since April 2017.
CreditSights is expecting the company's gross debt to climb to about $10.4 billion once the deal is complete. Assuming that it uses proceeds of the deal to cover negative free cash flow, it will end the year with pro forma cash of about $3.8 billion and a net debt balance of $6.6 billion.
That will raise its pro forma 2018 estimated net leverage to about 3.3 times, about six ticks higher than at the end of the third quarter.
Bookrunners on the deal include Morgan Stanley, Goldman Sachs, JPMorgan, Deutsche Bank and Wells Fargo.
Spreads on Netflix's most active bonds, the 5.500% notes that mature in February 2022, were 15 basis points wider on Tuesday at 173 basis points over comparable Treasurys, according to trading platform MarketAxess. The company's 4.875% notes that mature in April 2028 were trading at 280 basis points over Treasurys, about 4 basis points wider on the day, according to MarketAxess.
Netflix's stock, meanwhile, was flat, but it has gained 72% in 2018, while the S&P 500 SPX, -0.55% has edged upward by 2%.