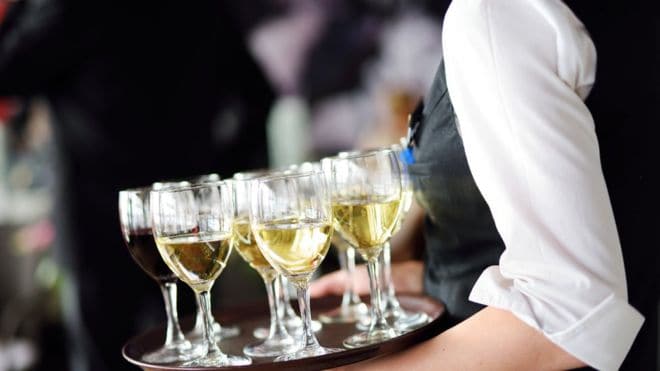 The UK economy is "stuck in a rut" because of uncertainty over Brexit and weaker confidence, according to a group representing British businesses.
In a survey, the British Chambers of Commerce found that firms in the services sector, which represents 76% of UK GDP, had "given up" hiring staff.
It also said that the UK manufacturing industry had seen exports slow.
BCC director general Adam Marshall said: "We are stuck in limbo while Brexit negotiations rumble on."
In its third quarter economic survey of 5,600 firms, the BCC found that the percentage of services companies attempting to recruit new staff had fallen to its lowest for 25 years.
It said of those firms who did try to find new staff, 72% reported difficulties.
Dr Marshall said: "Many firms are deeply invested in developing home-grown skills and talent within their own communities however, this alone is not enough to fill the skills gaps at all levels that businesses face right now and which are set to get worse post-March 2019."
'Brexit headwinds'
The percentage of manufacturing firms reporting a rise in export sales and orders fell to the lowest level the fourth quarter of 2016.
Meanwhile, uncertainty over future trading conditions is constraining investment in both the manufacturing and services sectors, the BCC said.
The balance of services and manufacturing firms that looked to invest in either plant and machinery or training in recent months fell to the lowest level in more than a year.
Suren Thiru, head of economics at the BCC, said: "These results suggest that the current period of below average GDP growth continued into the third quarter of 2018."
He said that while activity in the services sector had "slackened" between July and September, it is likely to be the driver of growth in the third quarter.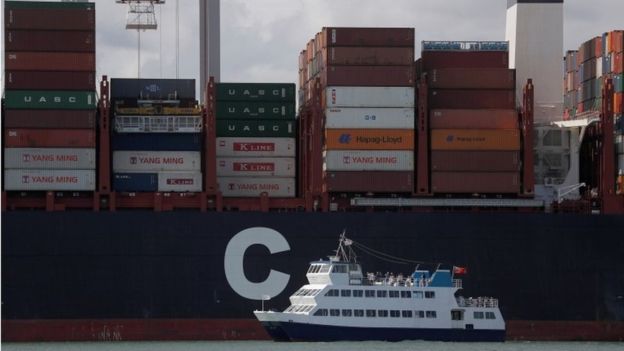 However he said that the manufacturing sector "remains a weak spot for the UK economy", because of slowing exports activity.
Dr Marshall said: "These figures reinforce what we are hearing from businesses up and down the country – the uncertainty over Brexit and the lack of bold moves to boost business at home are starting to bite."
The BCC is calling on the government to use the forthcoming Budget on Monday 29 October to bolster business investment and productivity "in the face of significant Brexit headwinds".
A government spokesperson said: "'Our economy has grown every year since 2010, unemployment is at a 40-year low, and the UK is one of the best places in the world to do business.
"But we are not complacent, and through the modern Industrial Strategy we are investing in skills, research and infrastructure as we build an economy fit for the future."