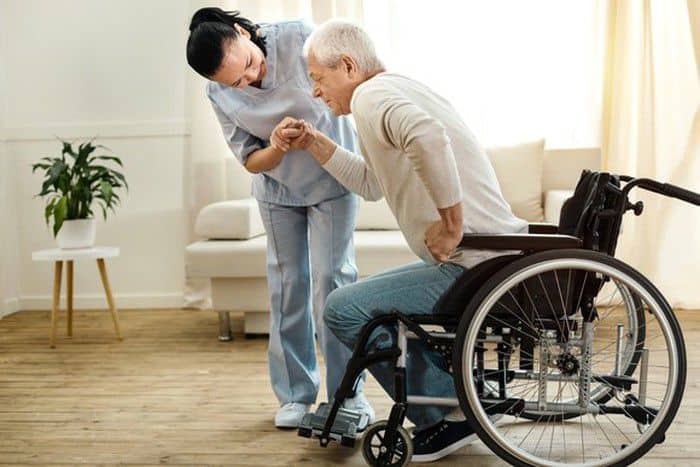 Retirement can be a financially daunting prospect, especially when the notion of long-term care is thrown into the mix. In fact, managing and paying for long-term care needs is something that has even wealthy older Americans concerned.
In a recent Nationwide survey of well-off older adults (defined as age 50 or older with a household income of at least $150,000), 47% worry about becoming a burden to their loved ones in their old age. At the same time, 71% would like the option to rely on family members to provide care as needed, but most would not want or expect that care unless they were able to pay their loved ones for it.
To make matters worse, most older wealthy Americans have no idea what their long-term care costs might entail. And only 27% have a long-term care insurance policy for backup. That's why it's crucial to stop worrying about long-term care and start planning for it instead.
Can you afford to go without long-term care insurance?
Many people assume they don't need long-term care insurance, but the reality is that 70% of seniors 65 and over wind up needing some form of long-term care in their lifetime. And make no mistake about it: That care can be quite expensive. In fact, it's estimated that roughly 15% of people who turn or turned 65 between 2015 and 2019 will spend over $250,000 out of pocket on long-term care.
And if you think that figure represents an extreme scenario, check this out: The average assisted living facility in the U.S. costs $45,000 a year, according to Genworth Financial's 2017 Cost of Care Survey. The average nursing home, meanwhile, costs $85,775 per year for a shared room and $97,455 per year for a private one. This means that if you wind up needing nursing home care for a three-year period, you could easily end up topping the $250,000 mark.
On the other hand, a typical long-term care insurance premium costs roughly $3,500 per year. Now that is a lot of money, but when you consider the costs you might face should the need for that care arise, it's actually a relatively small price to pay. Case in point: If you wind up paying about $3,500 a year for 20 years, you'll end up spending $70,000 on long-term care insurance premiums. But if you wind up in a nursing home for seven years and your plan covers the bulk of its cost during that period, you'll come out ahead.
Also, keep in mind that long-term care insurance premiums can vary depending on a lot of factors, including scope of coverage and the age at which you initially apply. That's why as a general rule, it's wise to apply in your 50s. At that point, you're more likely to snag a health-based discount on your premiums that will remain in effect for as long as you hang onto your policy. Wait until your 60s, on the other hand, and you could end up paying much more each year — though on the flip side, you'll have fewer years in which to be paying those premiums. The bigger issue, however, could boil down to whether or not you get approved in the first place, and the younger you are when you apply (and the better your health), the more likely you are to obtain coverage.
Have that conversation
Just as securing long-term care coverage is important, so too is setting realistic expectations with those family members who might one day become your caregivers. This means sitting down with your loved ones and creating a plan for your eventual care that takes everybody's needs into consideration. Maybe you have a child or other relative who's more than willing to step up and provide care, and wouldn't dream of taking a dime in exchange. Or maybe your loved ones adamantly feel that they don't have the capacity to be caregivers. The latter may not be news you want to hear, but it's critical to know where your family members stand so you can plan accordingly.
You never know what sort of health issues life might throw at you, and even if you're relatively wealthy going into retirement, a series of unfortunate medical problems could turn your finances upside down before you know it. So rather than worry about long-term care, take steps to plan for it. It'll give you the peace of mind you deserve, all the while helping to protect your finances in the process.