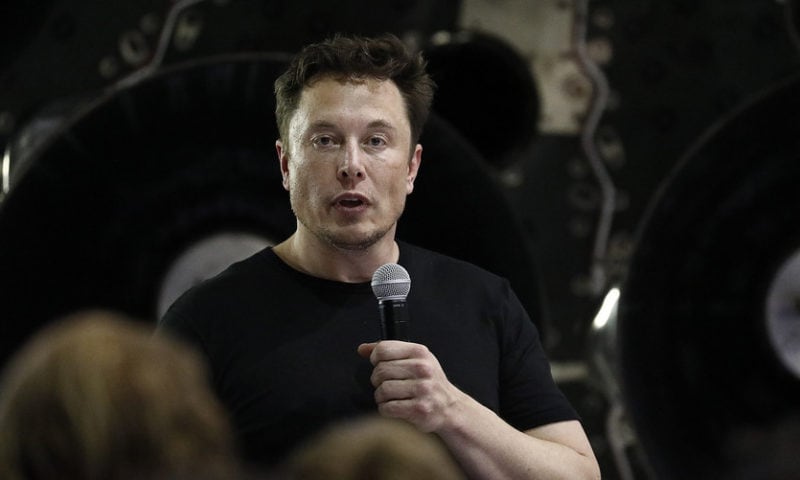 Shares the worst performer in the Nasdaq 100
Tesla Inc. shares slid Friday in the wake of Chief Executive Elon Musk appearing to mock the U.S. Securities and Exchange Commission and renewing his criticism of short sellers less than a week after reaching an agreement with regulators on fraud charges.
Tesla stock TSLA, -7.05% ended 7% lower Friday, trading as low as $260. It was the worst-performing stock on the Nasdaq 100 NDX, -1.21% on the day, losing 1.1% in the week.
Musk on Twitter Thursday appeared to take a swipe at the SEC, calling it the "Shortseller Enrichment Commission."
Just want to that the Shortseller Enrichment Commission is doing incredible work. And the name change is so on point!

— Elon Musk (@elonmusk) October 4, 2018
Musk also said short sellers, who bank on a stock falling in price, are "value destroyers."
What they do should be illegal

— Elon Musk (@elonmusk) October 4, 2018
In a separate tweet, he took a swipe at BlackRock Inc BX, -0.93% :
The big funds can & will, as they're suffering a net loss. Index managers like Blackrock pocket make excessive profit from short lending while pretending to charge low rates for "passive" index tracking.

— Elon Musk (@elonmusk) October 5, 2018
Musk and regulators reached an agreement on Saturday to end SEC charges that he misled investors and violated securities laws by tweeting Aug. 7 that he had "funding secured" to take Tesla private. The settlement has yet to be court-approved.
Musk and Tesla agreed to settle the charges against them without admitting or denying the SEC's allegations. As part of the settlement, Musk and Tesla agreed to pay $20 million each, and Musk agreed to step down as Tesla's chairman for three years.
Terms of the deal also require Tesla to impose controls to oversee Musk's social-media communications. It is unclear when Tesla intends to implement that part.
The company did not immediately return a request for comment.
Musk's behavior was "obnoxious" and SEC staff is probably not happy about it, yet Musk's tweets are unlikely to cause the SEC to rescind its agreement because Musk did not outright deny the SEC allegations in the original complaint, said Andrew Vollmer, a law professor at the University of Virginia.
"I don't view the tweets I read as a denial," said Vollmer, who served as SEC deputy general counsel.
Tesla stock rose 17% on Monday, the first trading day post-settlement agreement and after Musk over the weekend reportedly told Tesla employees the company was on the verge of turning a profit.
Shares wobbled again, however, on Tuesday after the company reported third-quarter delivery and production numbers that beat expectations.
So far this year, Tesla shares have lost 16%, which contrasts with advances of 8% for the S&P 500 index SPX, -0.55% and 7% for the Dow Jones Industrial Average. DJIA, -0.68%