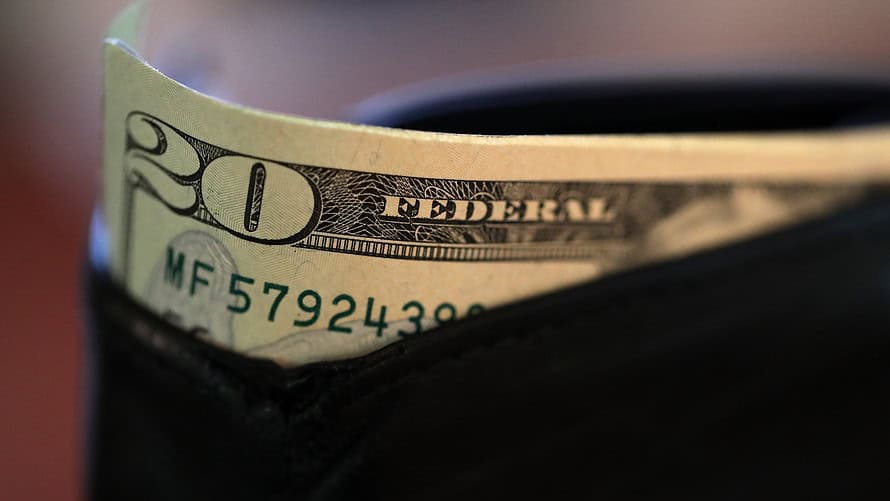 Euro traders focused on tomorrow's Italian budget
The U.S. dollar saw fairly muted trade Wednesday after the Federal Reserve raised interest rates for the third time in 2018, as expected.
The buck, measured by the ICE U.S. Dollar Index DXY, +0.06% initially dropped into negative territory after the 2 p.m. Eastern announcement but crept back into the subsequent news conference. The index, which tracks the dollar against a basket of six major rivals, was last up 0.1% at 94.176.
"The dollar dropped off and is now flattish. It's almost like nothing happened at all," said Ming Trang, senior FX trader at Silicon Valley Bank.
The central bank dropped the descriptor "accommodative" from its monetary policy statement, which caught the attention of the market, but was expected by some.
"It likely means that we're closer to the neutral rate and thus closer to the end of the hiking cycle," Trang said. "Meanwhile other central banks like the European Central Bank are getting ready to start hiking so the global interest rate differentials will narrow."
Market participants still anticipate three rate rises in 2019 by the Federal Open Market Committee. Meanwhile, the ECB is expected to leave rates unchanged until at least summer 2019.
The greenback's main rival, the euro EURUSD, +0.0341% was slightly weaker ahead of tomorrow's Italian budget proposal. Investors are concerned about whether the proposal will be adhere to European Union rules, as well as about the infighting it has caused in the governing coalition, with some wanting to make good on campaign promises and ratchet up spending, thereby increasing the deficit.
The shared eurozone currency last bought $1.1763, little changed from Tuesday in New York.
The Fed wasn't the only central bank to raise rates Wednesday. The Czech Republic's central bank upped its benchmark rate by 25 basis point to 1.50%, in line with expectations. Market participants expect another rate hike before year-end. Still the Czech USDCZK, +0.0087% was weaker against the dollar, with one buck buying 21.808 koruna, up from 21.756 koruna, late Tuesday.
In the year so far, the dollar has strengthened 2.5% against the Czech currency. Over the past three months, however, the koruna has hit back and rallied 2%, according to FactSet data.
Meanwhile, the Reserve Bank of New Zealand is meeting and expected to leave interest rates unchanged at 1.75% at 5 p.m. Eastern. The New Zealand dollar NZDUSD, -0.1802% was 0.2% stronger at $0.6664.