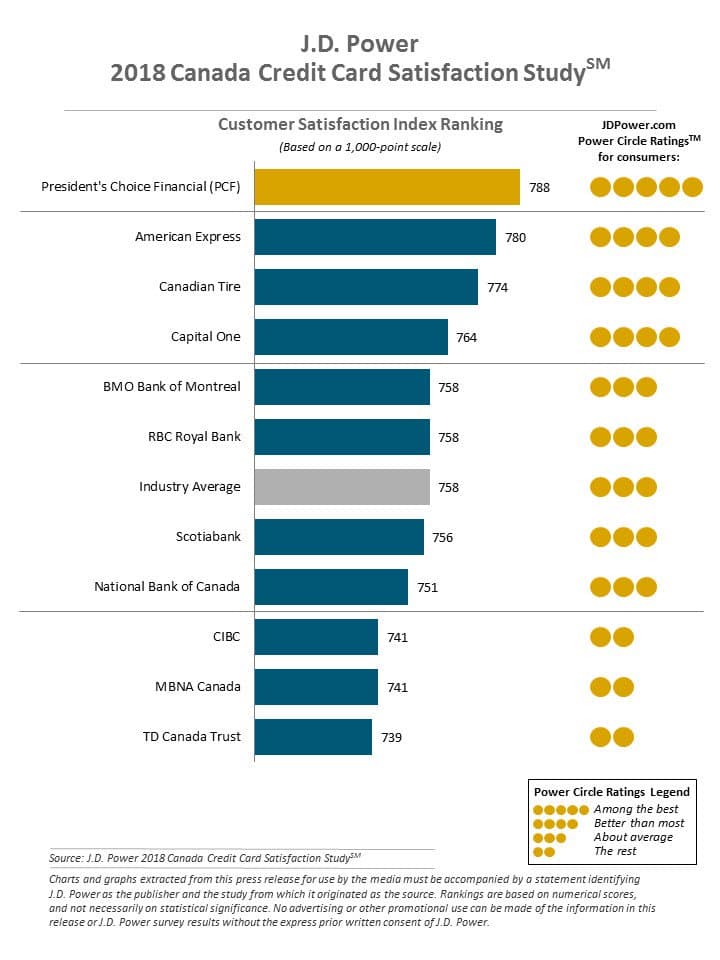 A recent study conducted by J.D. Power determined what credit card companies Canadians are most happy with.
According to the findings, Canadian cardholders place a high value on their rewards programs. So much so that 48% of people who switched credit card companies did so for a better reward system.
The three-month long study focused on key areas including interaction, credit card terms, rewards, billing and payments, benefits and problem resolution. All data was formed through the responses of over 6,000 people who use major credit cards.
Ranked number one was President's Choice Financial with a score of 788 out of a possible 1,000.
American Express and Canadian Tire fell into second and third place respectively with a score of 780 and 774.
TD Canada Trust came in at the bottom of the list with a score of 739.
Interestingly enough, the study found that people were more likely to increase spending if the card was better suited for their needs.