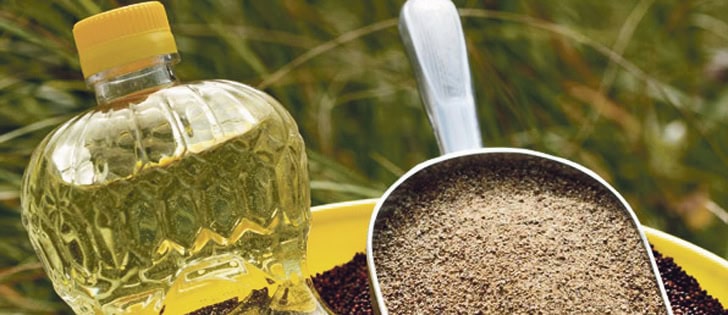 Canada's canola sector is strong and growing. In 2016, Canadian canola seed and oil exports accounted for almost 15 per cent of total agriculture and food exports, valued at $9.2 billion. Canola has also been the largest crop in Canada in terms of market receipts since 2010, and accounts for more than one-fifth of all Canadian cropland. The Government of Canada knows that research and innovation are vital to ensuring Canadian canola farmers have a sustainable and profitable future.
While visiting the Bruce D. Campbell Farm & Food Discovery Centre today, Lawrence MacAulay, Minister of Agriculture and Agri-Food, announced up to $12.1 million in funding to the Canola Council of Canada under the Canadian Agricultural Partnership, AgriScience Clusters.
Building on the work of two previous clusters, this research investment includes an additional industry contribution of up to $8.1 million. The cluster will focus on advancing the growth and profitability of the sector through innovative and sustainable approaches to creating new and improved products. Activities will include adapting food processing techniques, exploring uses for canola meal in livestock production, examining practices to optimize yields, protect crops from pests, and share lessons learned with stakeholders.
The Government of Canada is also continuing to support new markets for the canola sector. In 2016, Canada reached an agreement to secure canola trade with China, which allows for exports of canola seeds under existing commercial terms until March, 2020. Exports of canola seed to China continue to increase reaching $2.6 billion in 2017. In addition, in June 2018 the Government introduced legislation to implement the Comprehensive and Progressive Agreement for Trans-Pacific Partnership (CPTPP), which will further help to open markets and increase exports.
Today's announcement is part of Minister MacAulay's "Growing Canadian Agriculture" tour, where he will meet with farmers, processors and industry leaders, and participate in rural agricultural events across the country, to hear ideas on how to capture new growth opportunities for the sector.