Bed Bath & Beyond (NASDAQ:BBBY) is about as exposed as a company can be to the negative trends impacting the physical retailing world. Its store base is focused in malls that are seeing falling customer traffic, and its home furnishings categories are under assault from online rivals.
Those challenges didn't let up in the specialty retailer's latest quarterly results, which showed declining sales and profits. Yet Bed Bath & Beyond's relatively strong finances are giving the retailer valuable resources it can direct toward management's growth rebound strategies.
Let's take a closer look at the recent first-quarter results:

What happened this quarter?
Revenue trends improved just slightly when compared to the prior quarter, and that modest gain kept the retailer on track to return to sales growth this fiscal year. Meanwhile, profits plummeted due to price cuts and rising expenses tied to its strategic shift toward the digital sales channel.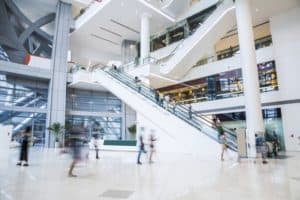 The key highlights of the quarter:
Comparable-store sales dropped 0.6% to mark a minor improvement over last year's 3% decline. Growth in the e-commerce channel almost fully offset a roughly 5% revenue drop at Bed Bath & Beyond stores. The expansion figures are moving in the right direction, but they still translate into market-share losses both at stores and online.
Gross profit margin dropped to 35% of sales from 36.5% as the company relied more heavily on discounting.
Expenses rose to 32% of sales from 31% a year ago due to increased labor and marketing costs, and higher spending on technology.
The tax rate plummeted, but reduced gross and operating profitability still sent earnings lower by 40% to $44 million.
Inventory levels dived by 10% as part of management's inventory-slimming initiative. That success helped cash balance rise to $679 million from $469 million a year ago.
What management had to say
In a conference call with Wall Street analysts, executives said that the results broadly met their expectations. "The main takeaway today is that we remain on track for fiscal 2018, as well as [for] our three-year financial goals," CFO Robyn D'Elia said.
Management also highlighted a few strategic initiatives that it hopes will combine to arrest its sales slide this year, although it's too early to judge their effects. These include shifting resources toward the online segment and targeting more-attractive physical retailing niches like baby products and decorative furnishings. "Our efforts are supported by an agile and cross-functional team consisting of buyers, planners, data analysts, merchandise operations specialists, category site merchandisers, and dedicated marketing support," an executive said.
Looking forward
The retailer has a few growing financial assets it can deploy toward its rebound plan. Management is especially happy with its inventory reduction effort, for example, which has freed up shelf space and cash. Nearly 400 of its stores will come up for lease renewal over the next two years, as well, and executives think they can reduce costs as they negotiate better terms under the threat of closing these spaces.
Overall, though, there wasn't much in this report to change investors' bleak assessment of the business outlook. Bed Bath & Beyond is still on track to log its third straight year of falling sales at its physical locations, and management doesn't think there's a realistic shot at improving earnings trends until 2020. Thus, prospective investors will likely want to avoid the temptation to buy the stock at a near 10-year low until concrete evidence emerges of an operating rebound.
This article originally appeared on The Motley Fool.