Mr. Canoehead won bronze at the 16th Annual Canadian Brewing Awards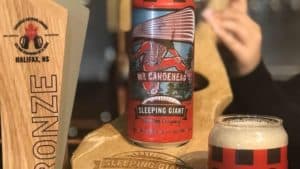 Sleeping Giant Brewing Company in Thunder Bay, Ont., is celebrating a recent award after taking home a bronze at the 16th annual Canadian Brewing Awards and Conference in Halifax.
A total of 55 categories were judged, and the entries came from all over the country.
Sleeping Giant was recognized for their newest flagship beer, Mr. Canoehead, which earned a bronze in the North American Style Amber/Red Ale category.
This is the second time the company has won a Canadian Brewing Award.