If you're working on a professional vlog, building a business brand online, or just trying to impress everyone with some great family video — then you need a great video editor. These editors will help you manage the largest projects, find just the effects you want, or create professional-grade videos in minutes with the latest automated features.
If you've already moved on from the great free options out there, the list below represents the best professional options, all of which will cost you a pretty penny.
The best
Adobe Premiere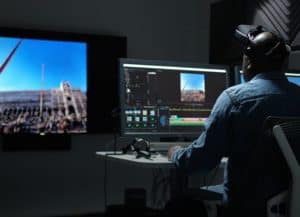 Elements 2018 got a major upgrade from previous versions of the software, focusing on guided edits that are perfect for newcomers who are still learning the best ways to edit their videos. Plus, unlike many Adobe products, Elements is still available is a one-time-fee download, so you don't have to worry about monthly payments.
The software splits its time between movies, slideshows, and animated GIFs, depending on what you want to create. There's plenty of automation, including auto-curation for all your past video files, making this a particularly great option for families that want to produce top-notch videos or more casual users who want to make brief social media videos without investing too much time. Of course, more experienced professional users may prefer the pricey Adobe Premiere Pro, but Elements has broader appeal for the average buyer.
The rest
Apple Final Cut Pro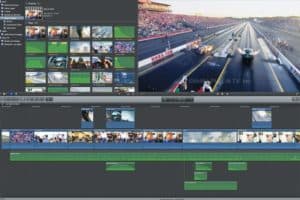 Working on a Mac? Apple's Final Cut Pro is expensive but one of best video editors available on Mac. Apple updated Final Cut Pro in 2017 with a new version of the software that transformed basically everything, offering a fluid interface that works like a dream — once you master all of the ins and outs.
It offers comprehensive video and audio editing designed for detailed work and longer productions, with some of the best clip labeling and management that we've seen. And while the primary software is a little lacking in digital effects (it focuses more on color adjustment and transitions), you can download FxPlug plugins to help round out the system.
Blackmagic DaVinci Resolve 15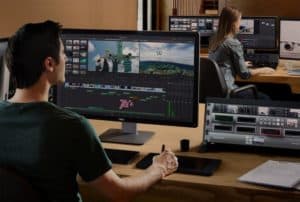 Blackmagic's professional DaVinci Resolve suite is perfect for editing teams, classes, and managing multiple large projects at the same time. Each tool in the suite, from user collaboration and chat functions to Fairlight Audio compatibility, is designed for pro editing.
Thanks to built-in Fusion FX, some of the most detailed color correction we've seen, and all the clip stitching tools you can imagine, there's no video you can't tackle with this software. It also pairs well with Blackmagic modular micro panels designed to work with the suite (particularly friendly for in-depth audio editing). Of course, an offering that includes nearly everything possible also has a pretty steep learning curve, so those not in the professional field might want something easier to learn.
Avid Media Composer
Similar to DaVinci Resolve, Avid Media Composer is a business suite of tools designed for the pros, particularly larger studios with ambitious projects. It offers as much detailed control as possible over tracks, coloring, workflow management, resolution (up to 4K), VFX creation, motion effects — and well, pretty much everything is on the list here. That's also why the software costs $20 per month to use, and requires a robust computer setup to master. Preferably with a very large screen, since Avid's interface is particularly detailed and many tools are tiny.
Also, Avid offers Media Composer First, which is a free version that limits you to combining up to four video sources at only 1080p. That's plenty for many projects, and all you need is an Avid Master Account, making this one of the most powerful free downloads available.
Vegas Pro Edit
A common pick for many hardworking vloggers, Vegas Pro Edit offers one of the best customizable interfaces in the business. It allows you to place the exact tools you need in the right spaces, so no part of the screen is wasted as you work.
The latest version offers full 4k support, instant free frame, event attribute management, a number of handy OFX plugins for pic-in-pic, lookup tables, and much more. If you already have plenty of experience editing videos but are still looking for software for your personal projects, take time to check out Vegas.
Corel VideoStudio Pro X10
If you are looking for a more affordable solution (keep in mind there are also plenty of free video editors available), Corel's suite is only around $65 but still provides many valuable tools for syncing, editing, and converting footage. The downloaded includes more than 1,500 customizable effects, transitions, and other features you can add to your video.
You can also combine footage from up to four different cameras to examine a scene from different angles, as well as mapping clips for different time frames to slow down or speed up footage according to your requirements.