Disability rights advocate is in palliative care, but won't choose medically assisted death
Ing Wong-Ward doesn't want to miss a moment with her daughter.
The disability rights advocate and former CBC Radio producer was diagnosed with colon cancer just over a year ago. After 28 rounds of radiation therapy, she has opted for palliative care.
She is adamant that she doesn't want "to pick a date," having spoken out about medically assisted death in the past. In whatever time she has remaining, Wong-Ward wants to focus on living with dignity.
"I think about my daughter all the time," she told The Current's Anna Maria Tremonti.
"She's 10, almost, and I think, 'How would my husband explain that to her when she's older?'"
"There will be a time when he will have to say to her: 'I want you to know that your mother tried.
'A pointy, poison syringe'
In Canada, medically assisted death remains a contested topic. While some medical practitioners, particularly faith-based institutions, have objections on religious or moral grounds, some patients have mounted legal challenges to expand the law so more people can avail of it.
Earlier this year, a couple in Toronto became one of the few in Canada to have chosen — and to have been allowed — to die together with medical assistance.
But after Wong-Ward learned her cancer didn't respond to treatment, choosing to die wasn't an option, she said.
"I didn't want my end to come at the end of a pointy, poison syringe," she told Tremonti.
"For me, that is terrifying, I can't do that. For me, the end should be a mystery."
She knows her bluntness may make people uncomfortable.
"Let's be honest about medical assistance in dying," she said. "Whatever your situation is, somebody is coming to your bedside to end your life."
The term "dying with dignity" implies that death is a better option, Wong-Ward said. "When your body starts to fall apart, when you start to lose function, when you need incontinence care, when you can't eat anymore."
"I know so many people with disabilities … who are not defined by how they go to the bathroom, or how they eat or how they communicate.
"So what is this whole notion … that dying is the only way to deal with this?"
Fighting to break barriers
Wong-Ward has spinal muscular atrophy, a congenital disability. There are "things in my cells that don't talk to my spine," she said. She has never walked and needs assistance with daily tasks like dressing and bathing.
But growing up with the condition, she was never allowed to shrink behind it.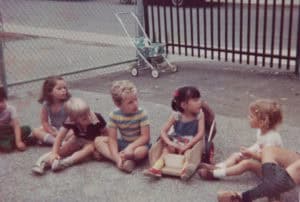 Her mother was very clear that she would be able to look after herself. If manual jobs weren't an option, she would have to get an education.
"I would have to do well in school, I'd have to get a degree, I'd have to find a job that would enable me some level of self-sufficiency," she recalled.
"She didn't know fully what that would look like, [but] there was no expectation that I would fall through the cracks."
Wong-Ward became a journalist, working as a producer at the CBC — where she has been a guest host on The Current. She also became involved in activism, and is on leave as the associate director of the Centre for Independent Living in Toronto.
She believes that people should have the choice to avail of medical assistance in dying as it exists under the law, but she wants a wider discussion of who is choosing it — and why.
"Across the country people are not able to access palliative care and hospice care in a timely fashion," she said, "and people with disabilities are not able to access the supports they need in various parts of the country.
"That makes your will to live much lesser in my view."
What life is like now
In a recent Facebook post to friends and family, Wong-Ward said that "a compromised life is still worth living."
"I used to think in terms of 20 years, 25 years," she told Tremonti.
"Now, it's a real day-by-day thing, but it's also a week-by-week thing."
She and her husband, Tim, haven't told their daughter of the prognosis yet, but will when the time comes. For now, she knows her mother is sick, and might get sicker. Normal family life — shopping, trips to the gallery — are on hold.
"One thing we've had to learn to live with, as a family, is a certain amount of uncertainty," she said.
She and Tim will celebrate their 20th wedding anniversary in August. They still bicker, she said.
"We've had a lifetime together," she said. "We know that it's not going to be a marriage as long as we both would have wanted, but it still has meaning."
This love in her life is part of the reason she won't choose assistance in death.
"When I think about what's transpired in the past year — when I could have died at many different points — what I would have missed."
"And I would have missed out on a lot."