This big drugmaker faces challenges in the future for its top-selling product, a highly successful immunology drug. But it also has one of the fastest-growing cancer drugs in the world in its lineup and a promising pipeline. In addition, the company pays a solid dividend that many investors love.
What company am I talking about? Johnson & Johnson (NYSE: JNJ), of course. But I'm also referring to AbbVie (NYSE: ABBV). Each of the statements applies to both of these big pharma companies.
AbbVie has been the better stock over the last few years, but which is the better pick for long-term investors? Here's how AbbVie and J&J compare.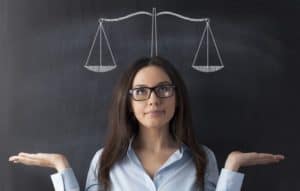 Growth prospects
AbbVie appears to have the stronger growth prospects over the next several years. The company should enjoy a few more years of growth for its top-selling drug Humira. Although Humira will see challenges from biosimilars in Europe later in 2018, it should keep biosimilar rivals at bay in the more lucrative U.S. market until 2023.
Meanwhile, AbbVie recently announced a monster first quarter, with tremendous sales growth for cancer drug Imbruvica. The biggest story in Q1, though, was the big sales jump for new hepatitis C virus (HCV) drug Mavyret.
AbbVie also has a pipeline loaded with potential winners. Upadacitinib and risankizumab could be worthy heirs to Humira in the immunology arena. The company hopes to win FDA approval for elagolix in managing endometriosis within the next couple of months. AbbVie also has several oncology programs that could pay off, despite a significant setback in March for experimental lung cancer drug Rova-T.
Johnson & Johnson has a more immediate challenge for its top-selling drug Remicade. Biosimilar competition already is taking a toll on sales for the immunology drug. Sales also are falling for other drugs in J&J's current lineup, including Concerta, Invokana, and Risperdal Consta.
However, J&J does have several growth drivers. Immunology drugs Simponi and Stelara continue to enjoy strong momentum. Sales for J&J's cancer drugs Darzalex, Imbruvica (which it co-markets with AbbVie), and Zytiga are growing briskly. Its pulmonary hypertension franchise, acquired from Actelion, is also contributing to the company's overall growth. J&J also recently won Food and Drug Admnistration (FDA) approval for promising prostate cancer drug Erleada.
J&J's pipeline includes several late-stage programs seeking additional indications for already-approved drugs such as Xarelto, Invokana, Simponi, Stelara, Imbruvica, and Tremfya. The company also has some new drugs that could be on the way, notably including esketamine for treating depression.
Overall, though, Johnson & Johnson likely won't grow as quickly as AbbVie. One reason is that much of the company's growth in the first quarter came from acquisitions, especially the buyout of Actelion. In addition, J&J's growth is held back somewhat by its consumer healthcare and medical-device segments.
Dividend
Johnson & Johnson claims one of the best track records for dividends, with 56 consecutive years of dividend increases. The company's dividend currently yields 2.57%.
AbbVie's dividend history isn't too shabby, either. It's increased its dividend by 140% since being spun off from Abbott Labs in 2013. AbbVie's dividend yield currently stands at 4.2%.
Valuation
Probably the best way to compare these two companies' valuations is to look ahead. Johnson & Johnson stock trades at a little under 15 times expected earnings. That's relatively inexpensive considering the stability of the company.
AbbVie, however, looks like a bargain. The stock trades at only 11 times expected earnings. Factoring in its growth prospects makes AbbVie stock look even more attractive.
Better buy
I have long believed that Johnson & Johnson is one of the premier blue-chip stocks on the market and still hold that view. Because of its wide range of businesses, J&J gives investors exposure to multiple areas within the healthcare sector by buying only one stock. So is J&J the better buy? I don't think so.
As much as I like Johnson & Johnson, I think there's a more compelling case for AbbVie right now. The stock is oversold, in my view, because of the Rova-T clinical failure mentioned earlier. AbbVie has better growth prospects than J&J and claims a more attractive dividend yield. While the company can't afford another major pipeline setback, I like the overall value proposition for AbbVie right now.