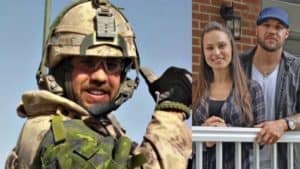 Chris Dupee feels proud when he stares at his Canadian Armed Forces uniform, which he's framed and hung on a wall. It's what he wore during his eight-month tour of Afghanistan in 2008 — and he says it represents the pinnacle of his military career.
Not long after he returned to Canada, Dupee was diagnosed with post-traumatic stress disorder (PTSD), and was discharged just before he hit the 10-year mark.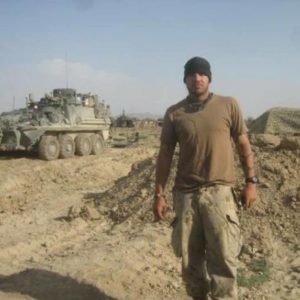 "When I look at my tour, I don't see anything negative. I was well-ready. I don't have those terrible, terrible memories that some people might expect out of soldiers. There were bad instances over there — there absolutely was. But that was part of the deal."
People might not always expect that reaction from someone whose military career has led him down a path of mental illness. And though it's been years since Dupee served, managing his mental health will be a lifelong journey.
Dupee is also a husband and father of three. Last year, he and his wife, Angel, opened up Cadence — a health and wellness centre for first-responders and military veterans. It's about a 50 kilometre drive from his home in Barrie to Newmarket, Ontario. But for someone that deals with PTSD, the journey can be a nightmare.
"It controls my life, literally, to the point where out of a five-day work week, [I'm] only going to work two days out of that. And on one of those days, I'll wait until all traffic is gone pretty much. I'm not travelling until 9 o'clock at night."
Going to busy, public places is often a difficult task for Dupee. He avoids grocery stores and malls.
"If I'm in Petawawa, on base, and there's a guy walking down the street, I know who that guy is. He's actually wearing a name tag. He's wearing rank, and he's got a badge on. But here, if there's a guy walking down the street, I don't know who he is — everyone's in disguise. And you can really get lost in that."
Dupee continues to work through his mental health issues by doing small things that push him out of his comfort zone and make him uncomfortable. And above all, he says the one thing that keeps him afloat is being able to help others going through similar experiences. Cadence, his wellness centre, is what motivates him to push through each day.
"Helping people is what helps me. So, this clinic, this is my medicine. This is what makes me better. That's where I draw my healing, my everything from."