What happened
Shares of oil giant ExxonMobil (NYSE: XOM) closed down 3.8% on Friday after the company reported Q1 2018 financial results that showed the company doing more business than expected — but earning less on that business. Sales for the fiscal first quarter 2018 came in at $68.2 billion, ahead of analyst expectations for $63.6 billion in revenue. Profits for the quarter were $1.09 per share versus consensus guesses of $1.13.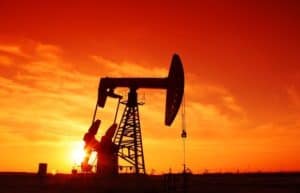 So what
Weighed against Exxon's year-ago results, both sales and earnings increased 16% year over year. Earnings per share were up 15%.
In terms of cash profits, ExxonMobil generated cash from operations of $8.5 billion and raised a further $1.4 billion in cash from asset sales, which are non-recurring. Capital spending during the quarter was $4.9 billion, resulting in positive free cash flow of $3.6 billion. This was about $1 billion below reported GAAP profit.
Now what
Management did not provide earnings guidance for what to expect from the year ahead. That said, analysts who follow Exxon are predicting continuing growth in both revenue and profit from that revenue as oil prices continue to hover around the $70 level — $67.97 for a barrel of WTI crude at last report, $73.79 for Brent crude.
Consensus estimates call for ExxonMobil to earn $4.77 per share this year (up 33% from 2017 profits) on sales of $296.5 billion — a 21% increase.