5 straight months of sales over $200M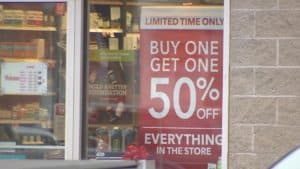 Retailers on Prince Edward Island broke the $200 million sales mark in October and have not looked back since.
Preliminary numbers from Statistics Canada had shown the $200 million mark for seasonally-adjusted sales broken for the first time ever in the spring. Adjusted numbers were lower, but undaunted retailers have posted five straight months of sales above $200 million, from October to February.

The current growth phases started in August 2016.
Sales growth has been significantly higher than the national average. The first two months of 2018 on P.E.I. show 7.4 per cent growth over 2017, as opposed to 3.0 per cent nationally.