Ulnooweg Digital Educational Initiative aims to promote science and technology in First Nations communities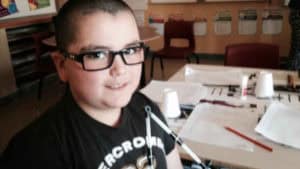 Grade 4 student Maddox Paul of Membertou, N.S., sits at his desk with a photo of the space station, a little model of the Canadarm2 that he built out of Lego, and an instruction sheet.
"We have to move the joints to get the camera aiming at the glue stick," he explains.
Paul was one of roughly 1,000 students in First Nations communities throughout Nova Scotia who got a lesson in space robotics Monday.
The students were connected via video call with a trainer with the Canadian Space Agency, who walked them through an exercise with their model Canadarms.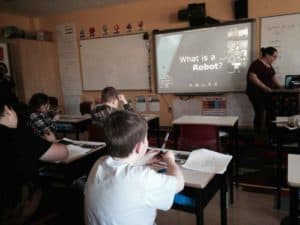 The workshops were part of the Ulnooweg Digital Educational Initiative, which has received $1 million from the federal CanCode program.
The goal is to promote the STEM fields (science, technology, engineering and math) in Indigenous schools and communities.
"Indigenous children across the province and across the country face the greatest digital divide," said Kim Desveaux, program co-ordinator with Ulnooweg. "Less that five per cent of children from Indigenous communities pursue STEM careers. So our goal is just to promote that, to share the opportunities and to let them know that the sky is the limit."
Over the next two years, Ulnooweg, which is a Mi'kmaq economic development body, will deliver programs to 8,700 children in the province.
"Nova Scotia is actually leading the whole country in this," said Marni Fullerton, director of the Ulnooweg Digital Educational Initiative.
The ultimate goal is capacity building, she said.
"So we're not just doing workshops that go in and out. We're setting up permanent creative learning labs in every single reserve in the province. We're providing year-round programming with leading experts and involving all sorts of universities, from Dalhousie to McGill, to the Canadian Space Agency, to the Smithsonian."
Before Monday's workshop, Grade 4 Membertou student Shaya Joe wasn't very interested in science and technology. But the exercise with the model Canadarm had her rethinking that position.
"I kind of wanted to be an astronaut a little bit," she said.
She'll get to learn more about what's involved next month, when a Canadian astronaut will visit schools in Nova Scotia.