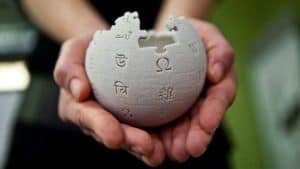 Wikipedia puts the world's collected knowledge within the reach of just a few mouse clicks. And now, thanks to a new feature called Page Previews, it takes even fewer.
It's a straightforward idea that will make it markedly easier to gain a cursory knowledge of a subject in order to dazzle your friends and turn off your Tinder dates.
"With Page Previews, whenever a reader hovers over a link to another article, a short summary of the subject and an image (if available) is displayed," explains the Page Preview Wikipedia page. "The user can then decide whether they wish to visit that subject more thoroughly before continuing with the current article."
According to (what else) Wikipedia, the new feature should make browsing the site a more streamlined experience.
"The Page Previews feature solves the core problem of users needing to open multiple tabs to gain an understanding of a word or concept within the context of the subject they are reading."
In other words, you no longer need to click through 30 different Wikipedia pages in order to finally understand important stuff like the philosophy that inspired the man who inspired the Graham cracker.
The same Wikipedia page notes that Page Previews were rolled out for German and English language Wikipedia sites in April, but that it had been tested on Catalan, Greek, Hungarian, Italian, and Russian Wikipedia pages since 2017.
Thankfully, English speakers have to wait no more.
So head on over to Wikipedia to bask in your soon-to-be newfound genius — gained one mouse hover at a time.