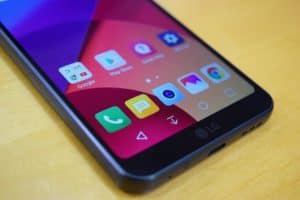 LG pulled out all the stops to deliver one of 2017's best smartphones in the G6. With its breakthrough design, massive display for its size, excellent wide-angle camera, and dependable performance, it was a return to form for the company that had something of a misstep with 2016's G5. Almost as soon as the LG G6 hit the market in March 2017, rumors began to swirl about the company's next top-of-the-line handset.
With just weeks until it's anticipated announcement it looks like the LG G7 ThinQ is going to be a huge departure from it's predecessor. Here's what we know about the LG G7 so far.
Design
The LG G6 remains a great example of how to minimize bezels and create an eye-catching modern design, refined by LG with the V30. What will the LG G7 look like? It's likely to continue with the small-bezel look, and add a notch to the screen, just like the Huawei P20 and the Apple iPhone X. Not only that, but the LG G7 ThinQ could also help you connect to Google Assistant better than ever before. According to a report from CNET, the device will feature a dedicated Google Assistant button on its left side, allowing you to summon Google quickly and easily — similar to Samsung's Bixby button on the Galaxy S8 and Galaxy S9. Before that, phone leaker Evan Blass tweeted the image below, supposedly showing the LG G7 ThinQ in a high-quality promotional picture. It's shaping up to be as sleek and attractive as the V30S.
It certainly fits with other leaks we've seen of the LG G7, including the family shot below, published by Android Headlines. The image shows the upcoming LG flagship coming in four colors: Aurora black, platinum grey, raspberry rose, and Moroccan blue. The Moroccan blue finish will have two more variants: High gloss and matte.
During MWC 2018, a secret device seen by Ynet may have given us an early glimpse of the LG G7, or a prototype device that would eventually become the G7. It sports a weirdly large 19.9 aspect ratio and — unfortunately for notch-haters — a notch at the top of the screen. However, recent reports suggest that the notch may be "optional", and users may be able to turn those portions of the screen completely off. Huawei has implemented a similar feature on the P20.
Still, the 6-inch display seems set to impress regardless of design controversies, with Ynet reporting LG has managed an incredibly high pixels-per-inch measurement of 900 — making this an exceptionally sharp display. The design has two vertically aligned cameras on the rear, with a fingerprint sensor just below it.
Release date and availability
The LG G7 ThinQ will be unveiled in New York on May 2, 2018. The phone's official release date will likely be shared on the day too, but LG doesn't always talk about prices, preferring to leave that down to carriers. Expect U.S. networks to announce prices and deals very soon after the press conference.
Specs
Will the LG G6 replacement be a flagship phone, with Galaxy S9-challenging specs? A report from Venture Beat has shed some light on what we should expect from the phone, stating it will use a Qualcomm Snapdragon 845 processor, along with dual rear-facing camera, water resistance, and stereo speakers.
This corroborates previous reports. LG worked with Qualcomm on the chipmaker's current Snapdragon 845 processor, industry sources told South Korea's Aju Business Daily. According to the report, the two companies started working together in May 2017. The Snapdragon 845 processor will provide a "25-percent performance uplift" over last year's Snapdragon 835. The chip features an X20 LTE modem, which will offer provide gigabit connectivity on supported networks. In addition to the Qualcomm processor, this source suggests other specs for the LG 7 ThinQ, including 4GB of RAM and 64GB storage, plus a 3,000mAh battery. An LG G7 Plus may have 6GB of RAM and 128GB storage space.
LG appears to be focusing heavily on AI in the upcoming G7 say rumors published by GSMArena. The site reports the G7 will have deep Q voice and Q lens integration. There will also be a dedicated A.I. key on the phone, which we're assuming may serve a similar function as Bixby Key. The most recent leaked images, courtesy of Tech Radar appear to confirm the key. LG has used the ThinQ name on the V30S to signify artificial intelligence, and also on non-smartphone devices with AI functions.
While an early report from The Investor claimed the G7 would have an OLED display, like Samsung's Galaxy S8 and the iPhone X, newer reports indicate this may not be the case. Older rumors suggested LG may adopt a new type of display, called "MLCD+", being capable of a high brightness while saving on battery life. However, the most recent reports say LG may be ditching that idea too, in favor of much cheaper LCD panels. The industry trend has shifted toward OLED technology, which offers improved contrast, power efficiency, and thinner screens — but at the expense of, well, expense. A 5.8-inch OLED panel for the iPhone X costs over twice as much as a 5.5-inch LCD display for the iPhone 8 Plus, and it's clear that a shift back to LCD technology is a cost-cutting move from LG.
A report from Chinese tech site ETNews suggests the LG may actually release two different versions of the LG G7: An LCD budget model, and a more expensive OLED model. The site claims LG will release two devices to offer more options for users and increase revenues for the company. Other than display differences, ETNews claims the phones will be largely the same. While this rumor is definitely possible, we're taking it with a grain of salt for now.
Camera
There's little to report on at this stage, save for the rumors of a device with dual 16-megapixel cameras and a front-facing wide-angle 8MP selfie camera. According to a rumor from GSMArena, the rear-cameras on the LG G7 ThinQ will have a 1.5 aperture, meaning the phone will take good shots in low-light. These are impressive specs for a camera phone, but there's little to back up these particular rumors at this date — especially if this is the model of the G7 that was cancelled in favor of the "Judy" update.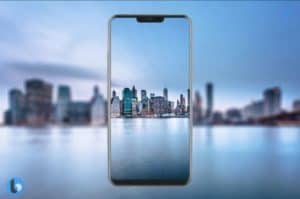 LG took its time thinking about the name for its first 2018 flagship phone. Logically, LG's G6 follow-up would be called the G7, and while early rumors said LG was considering moving away from this, it seems the company will stick with tradition. Most rumors now call the phone the LG G7 ThinQ, following a report from Tech Radar, bringing the new phone into line with the LG v30S ThinkQ released at MWC 2018.
Another leak, spotted by Techradar, showed a now-deleted part of the LG website that listed "Future LG G7" as being compatible with QuickCharge 4.0. Clearly, this wasn't meant to be made public as the link is now dead. An LG spokesperson said in a statement to PocketNow that device names are never set in stone before a product launch, in response to the apparent gaffe. Android Police also noticed an app listing for LG Pay mentioned the LG G7, adding more fuel to that particular fire. That listing has now been removed.
That's all the information we have on the LG G7 at the moment, but we'll continue to update this article over the coming months as we hear more.