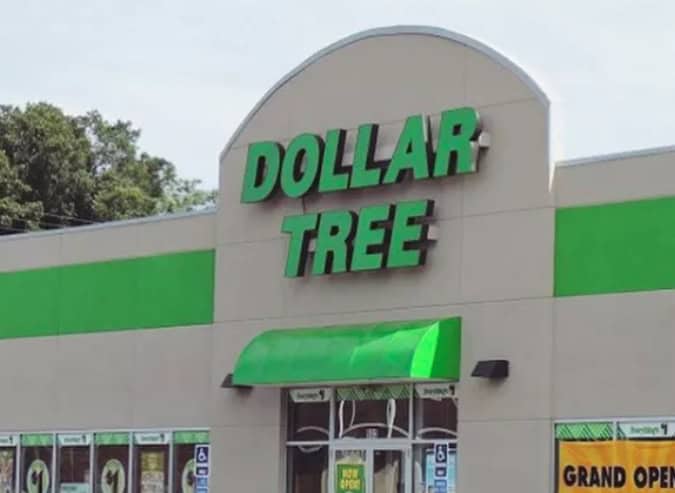 We recently asked members of the BuzzFeed Community to share their top money-saving tips for grocery shopping at the dollar store. Here are some of their best (and most practical) tips:
1. Hit up the dollar store before going to the grocery store to see what you can get first.
"I always go to the dollar store first, get what I can, and then go to get everything else at the grocery store"
—mariem409793262
"Rule of thumb is to always go shopping at the dollar store first."
—toriu3
2. Try to buy the random, one-off ingredients you don't use often at the dollar store.
"I try to get pantry items that I don't use often, but need for certain recipes. For me that's panko bread crumbs, spices, yellow rice, and brown sugar. It makes no sense splurging on items you don't use a lot."
—NewYearsEve
3. Don't forget to check out the frozen fruit section — which is usually much cheaper than grocery stores and perfect for smoothies.
"I've found that the price-per-ounce is much cheaper than regular grocery stores. It's true that not everything is a good deal because of smaller package sizes, but my Dollar Tree carries large packages of frozen blueberries or strawberries that are just as good as the grocery store — and about half the price."
—balyssa
4. Instead of buying expensive candy at the movie theater, stop at the dollar store to stock up before the show.
"I sneak them into the movies and they're not only cheaper, but generally the same size."
—a4cc7f965d
5. Hit up their snack section for cheap road trip munchies.
"Dollar stores are perfect for shelf-stable snacks for the car such as nuts, peanut butter crackers, cheese spread, and pretzels."
—pami45535c347
6. Check out their Tupperware section to get cheap containers perfect for meal prepping.
"Buying Tupperware from Dollar Tree was a great decision. They have sturdy Tupperware and water bottles, and they come in cute designs too! "
—valeriec4452fb332
7. Stock up on cooking staples like measuring cups and spatulas — perfect for recent college grads.
"The dollar store is the best place to buy cooking supplies — especially if you're right out of college and need basics to get you started. I've gotten tons of spatulas, measuring cups, hot pads — things you don't really want to buy, but know you'll need."
—kirstenelysew
8. Buy your staple grains there, like rice and pasta.
"You get the same amount. And you're not wasting money on a fancy brand that you don't necessarily need."
—hennypennystegosaurus
9. See if your dollar store has a spice section and buy the ones you won't use often there.
"I always buy spices at the dollar store."
—ericai5
10. Check to see if they have knockoff versions of your favorites.
"I get knockoff Girl Scout cookies at the dollar store. They're cheaper and available year round!"
—ehaverstick
11. Check to see if there are any international dollar stores around you (such as Daiso) for new-to-you ingredients.
"Rice crackers, dried squid, and instant noodles from Daiso are really good. If you have an international dollar store in your neighborhood, just go through their food section and try something out. Be a bit adventurous and buy something you normally wouldn't."
—shayann4e8ad1c07
12. Check out their prepackaged snacks — perfect for school lunches.
"I get packs of cookies, chips, and crackers for my kids lunches at Dollar Tree. I can get four Individually wrapped packs of crackers/cookies for only a buck."
—stephaniev23