What happened
Shares of VirnetX Holding (NYSEMKT: VHC) have popped today, up by 10% as of 12 p.m. EDT, after a federal jury unanimously sided with the company in its ongoing patent dispute with Apple (NASDAQ: AAPL). The Mac maker has now been ordered to pay $502.6 million to VirnetX.
So what
The patent holding company has been litigating with Apple for years over alleged patent infringement, as VirnetX claimed that popular features including FaceTime and iMessage, among others, improperly utilized its intellectual property. The damages were derived from 400 million Apple devices that were sold that include the features in question.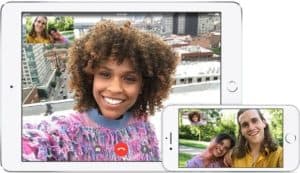 However, the Patent Trial and Appeal Board had previously deemed the patents to be invalid in 2016, a decision that VirnetX is appealing, according to Bloomberg.
Now what
While $502.6 million would hardly make a dent in Apple's balance sheet, given the iPhone maker posted net income of $20 billion in the December quarter and now sits on nearly $300 billion in total cash, it would be a significant windfall for VirnetX. The company generated just $1.5 million in revenue in 2017 and finished the year with $3.1 million in cash on the balance sheet. VirnetX posted a net loss of $17.3 million for 2017. Such is the life of a patent troll.