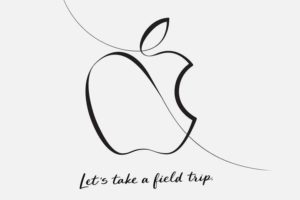 Apple may be preparing to launch a new product in the coming weeks. On Friday, March 16, the tech behemoth sent out an invite for an event being held in Chicago at the end of the month. The invite, titled "Let's take a field trip," provides few details; however, there are a few hints. Here are a few possibilities of what we may see.
A cheaper basic iPad
It's been almost a year since Apple launched the refresh of its basic iPad range, bringing the world a whole new iPad at a whole new price point. At $330, the 2017 iPad was the best everyman tablet out there, blowing Android tablets out of the water with great performance, great battery life, and that signature Apple polish. The question is, will Apple be looking to one-up itself with an even cheaper iPad aimed at schools? Some reports certainly think so.
If Apple does launch new, cheaper iPads they'll likely go head to head with new tablets that run Google's Chrome OS.
What could be Apple's reasoning for possibly launching a cheaper iPad alongside the more expensive iPad Pro? Simply put: choice. Even if a school's budget can't afford a large number of the updated iPad Pro, it could still be tempted with an Apple upgrade by a cheaper model of iPad. We wouldn't be surprised to see Apple announce a one-two combo of a cheaper base iPad and a more expensive model at this event.
Updated iPad Pro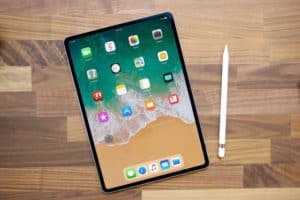 There are several reasons we are most inclined to believe a refreshed iPad Pro will be announced at the event. The primary reason is timing: It has been just about a year since the last iPad Pro refresh, so it seems high time to see an update.
While timing is the primary reason we're placing our bets on the iPad Pro, there are a few other reasons as well. First is the invite itself. The invite features a simple Apple illustration that looks as if it was drawn by pencil. The drawing itself may be a nod to the Apple Pencil accessory used with the iPad Pro.
Finally, the location of the announcement itself seems to be a huge hint. Instead of holding the event at its stunning Michigan Avenue flagship store, Apple opted to make the announcement at a tech-focused magnet school within the Chicago Public Schools system. Over the last several months Apple has aggressively marketed the iPad Pro as a laptop replacement for tech-savvy children, most memorably with its "What's a laptop?" ad.
A new Apple Pencil
Apple has been rumored to be working on an updated version of the Apple Pencil for some time now, and the Chicago event may well be where it launches the device. There are a few hints suggesting that we'll see a new Pencil. For starters, the Apple invitation looks hand-drawn — suggesting an emphasis on Apple Pencil technology. On top of that, we've seen quite a few Apple patents related to the Apple Pencil pop up in the past few days — and it's possible those patents will be important for the upgraded device.
MacBook Air refresh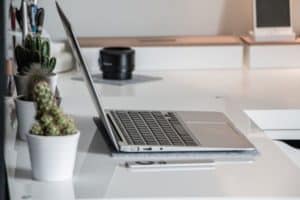 A less likely, yet entirely possible, announcement may be for a refreshed MacBook Air. Rumors have been swirling for months that Apple plans to release an updated, less expensive MacBook Air. While we expect to see a new MacBook Air in 2018, the timing just doesn't seem to match up with this event.
iPhone SE 2
The least likely possibility is the announcement of the iPhone SE 2. While we have heard rumors about a new budget iPhone for over a year, it's unlikely we will see Apple announce it at this event.
The primary reason we don't expect to see Apple launch an updated iPhone at the "Let's take a field trip" event is because Apple doesn't market the iPhone as an educational tool. We also wouldn't expect to see an iPhone announced at this event as Apple's shareholders voiced serious concerns about smartphone addiction in children earlier this year.
While we expect Apple to announce a refreshed iPad Pro, it's of course possible that the tech giant will surprise us with an entirely new product. Either way, Digital Trends will be covering the event live to provide you with all the details.