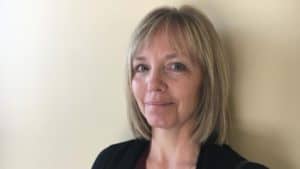 After going through her own pregnancy loss several times, Sudbury's Colleen Thompson realized there was a shortage of supports in the city to help.
"My husband and I had a lot of problems," she said.
"We were able to have one baby but we did lose eight. We just recognized there was no support services for people experiencing that loss."
In 2010, she co-founded a group to help other women going through the same experience. Butterfly Wings is a registered charity that provides grief support services for women and couples who have experienced a miscarriage, stillbirth or loss as a result of sudden infant death syndrome.
Thompson is one of several women named as a recipient of the upcoming 2018 YWCA Women of Distinction Awards.
Thompson says she got the idea to start Butterfly Wings after meeting another woman who had lost a child.
"It was so comforting that we were able to share our experiences with no judgment, acceptance, we could express whatever we wanted [and] let our grief out," she said.
"It was a really positive experience for something that was really horrible that we went through."
Thompson says although it's a difficult thing to go through, many women want to talk about their feelings.
"Unfortunately, sometimes family members or friends without meaning to, they're very uncomfortable with the topic of death which our society in general is uncomfortable with that topic, especially when you're talking about babies dying," she said.
"As uncomfortable as the topic is, it's an honour for me to be able to share in these families' grief."
Here is the complete list of the 2018 YWCA Women of Distinction recipients:
ETFO Rainbow Teachers Local Leadership Team – Barb Blasutti and Liana Holm
Dr. Charlene Biggs – musician, Cambrian College professor
Stephanie Langille – lactation consultant
Helen Francis – chartered engineer, professional geoscientist and member of gender equity task force for Vale
Colleen Thompson – co-founder of Butterfly Wings
Dr. Elaine Blacklock – pediatrician
Shawna Partridge – author, Cambrian College professor