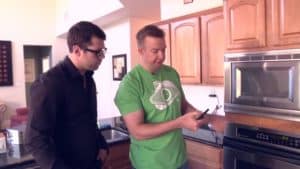 Harman and Samsung have entered into a strategic association that will have Harman taking up the SmartThings' standard and carrying it forward against other Internet of Things products. Announced today, Samsung SmartThings R&D team and HARMAN Connected Services (HCS), a division of HARMAN International, will collaborate on the platform with HCS developing and supporting the SmartThings applications and device development.
Samsung purchased early Internet of Things darling SmartThings in 2014 for around $200 million. Since then Samsung has slowly expanded the product line and worked the services into several Samsung product. Yet from an outside vantage point, SmartThings has been treading water.
Harman, also a Samsung company, will take on key SmartThings development tasks including with developing and deploying the SmartThings app, work third party sensors into the SmartThings ecosystem, develop SmartThings Cloud and develop the SmartThings roadmap.
SmartThings launched as one of the early companies that offered a complete, turnkey Internet of Things ecosystem. The company raised a $3 million seed round in 2012 and demoed its wears at CES 2013 by retrofitting a rented house in Vegas. Samsung purchased the company in 2014 when the IoT wars were heating up. Since then, SmartThings has largely been left behind as Alexa and Google Home have grown in popularity. It will now be up to Harman to make SmartThings live up to its early promises.
This article originally appeared on TechCrunch.