Triple P the focus of last free psychology month talk on Tuesday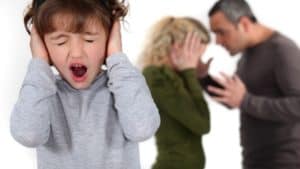 Island moms and dads interested in positive parenting seminars are encouraged to attend a free talk Tuesday night.
The Triple P – Positive Parenting Program is an internationally recognized program used in more than 25 countries that provides guidance for all parents, as well as strategies and interventions for parents dealing with challenges. P.E.I. first announced the program in 2014.
"This is a matter of fine-tuning and helping them problem solve a bit better," said psychologist Rhonda Matters, who is speaking about the program Tuesday at 7 p.m. at the Confederation Centre Public Library. It's the last of the free psychology month talks being put on by the Psychological Association of PEI.
Matters said research has proven the program to be effective, and gives parents motivation to give it a try.
"There's less stigma attached to reaching out for help with parenting," she said. "We don't see as much of that as we used to."
More help for serious problems
Matters will give an overview of the program and explain the kinds of parenting skills with which people can receive help.
Parents may be exposed to positive parenting through many different venues — for instance, a regular public health nursing appointment may provide an opportunity for a short discussion on a strategy parents could use to develop a bedtime routine or toilet training.
Parents having more significant struggles, like a child's behavioural difficulties at home and school, can take part in individual or group programming at a family resource centre, community mental health and addictions or other agency. In the last year, the province has offered more training for its staff at the highest level of intervention.
There are also some workbooks and videos that make the program enjoyable, Matters said. P.E.I.'s website on Triple P includes information on upcoming seminars for parents, as well as a phone number for those who need advice on where to turn.