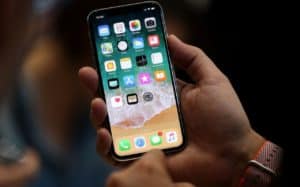 Apple is slamming the brakes on some major iPhone features amid fears that the quality of its products are suffering from short deadlines.
Several features of its operating system redesign were put on hold after Apple grew concerned that time pressures on its developers put its products at risk from "bugs" or potential security holes.
A redesigned home screen for the iPhone, iPad and CarPlay along with a revamp of the Photos app have been put on the back burner after Apple's Software chief Craig Federighi feared that workers were making mistakes while rushing to finish projects, a source told Bloomberg.
Apple fans will be pleased to lean that anticipated features including new Animojis for the iPhone X and improved usage monitors to track time spent staring at the screen will be ready for the annual iOS update, however.
The technology giant, which has for years been regarded as a producer of the highest quality phone software with its iOS operating system, had been suffering from "bugs" in recent years, which is understood to be due to the fast turnaround for its iPhones.
The pressure is on to launch a new selection of phones and products in Autumn every year, and software developers have strict timescales that appear to be leaving room for errors. Apple's product cycle has not changed in ten years, despite technological advances making products more complicated to design, produce and secure.
Meanwhile, Apple customers are reporting increased technical issues with their phones ranging from text messages appearing out of order, strange auto-corrections, app crashes and problems answering calls.
The incidents made headlines despite their limited impact on customers, but were newsworthy because they were deemed out of character for the typically fortress-like technology giant.
Rival operating system Android, which is owned by Google, is not tied to a September launch date allows its developers to set their own deadlines, with operating system updates not pinned to a schedule. Android is often perceived to be less secure than Apple and phones can take several months to receive the latest updates.
Google argues that this is due to the fact that more people use a phone that runs Android and therefore criminals are focused on attacking a mass audience.
Apple has been contacted for comment.