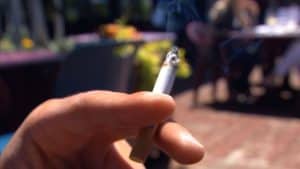 A bylaw to ban smoking on city properties in Charlottetown passed first reading Monday night.
The Smoke Free Places bylaw would ban smoking at both indoor and outdoor city properties, including parks, boardwalks, trails, park benches, and parking lots.
The proposed fine for violation is $50 to $500 or up to 30 days imprisonment in the case of default of payment. If you're found guilty twice, you would be banned from facilities for 14 days.
The draft bylaw should have second and third reading at the March meeting of city council.
A provincial Smoke-Free Places Act already bans smoking in many public places.