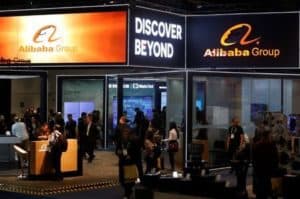 SINGAPORE (Reuters) – Alibaba Group Holding Ltd's entertainment arm has signed a licensing agreement with Walt Disney Co in a deal that will provide the Chinese group's Youku video streaming platform with the largest Disney animation collection in China.
Alibaba said in a press release on Monday that the multi-year licensing agreement signed between Alibaba Digital Media and Entertainment Group and Disney subsidiary Buena Vista International Inc will see more than 1,000 Disney episodes released on Alibaba platforms which include set-top boxes.
The deal comes as Disney has faced obstacles in getting digital television content into China. In 2016, its DisneyLife online content venture, which it launched with Alibaba, was shut down by Chinese regulators less than five months after operations began. The reason for the shutdown was not made public.
"The addition of Disney content greatly enriches the library of quality international content on Alibaba's media and entertainment ecosystem, giving us a leading edge in foreign content distribution in China," said Yang Weidong, president of Youku at Alibaba Digital Media and Entertainment Group.
Alibaba did not disclose the value of the deal.
Youku reaches 580 million devices and gets about 1.2 billion views each day, according to Alibaba's news website Alizila. It said the platform already has similar licensing deals with Warner Bros., Paramount, Fox, NBCUniversal and Sony Pictures Television, among others.