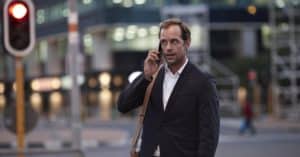 With employers facing a talent crunch and many companies competing for the top talent, American workers are in a good position to negotiate for a raise — and yet most choose not to.
According to a study conducted by staffing firm Robert Half, just 39 percent of workers negotiated their salary during their last job offer. Robert Half surveyed more than 2,700 workers across 27 major U.S. cities and found that some people were more likely to negotiate than others.
Forty-six percent of men reported having negotiated for a higher salary but just 34 percent of women did. This difference could be one factor that is fueling the gender pay gap .
Age also played a factor in determining a worker's likelihood of entering salary negotiations. About 45 percent of workers between the ages of 18 and 34, 40 percent of those between the ages of 25 and 54 and just 30 percent of those over 55 negotiated.
By not negotiating for more money, workers could be missing out on some serious cash. "The average U.S. employee could be earning $7,528, or 13.3 percent, more per year than his or her current annual base salary," estimates Glassdoor . "Many Americans could be earning more by becoming more informed about their market value."
Choosing not to negotiate can also hurt you in the long run says Paul McDonald, senior executive director at Robert Half. "Failing to negotiate can damage earning potential over the long term since raises and bonuses are often a percentage of base salary," he tells CNBC Make It . "It's more important than ever for both parties to research market conditions thoroughly to pave the way for realistic, productive discussions."
"Be smart and do your research," says bestselling management author and CNBC contributor Suzy Welch . "Find the job's likely salary, and know what your skills are likely worth in the open market."
If you do decide to negotiate for a higher salary, McDonald warns job seekers about two common pitfalls. "First and foremost, avoid negotiating any part of the compensation package until after you've received a formal offer," he says. "Second, don't go into a negotiation without practicing the conversation in person with a trusted friend or mentor. Someone who has been in your position can help you prepare for the unexpected and make a stronger case."